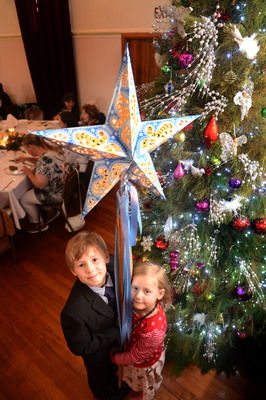 -
A Ukrainian association decked a Noble Park hall with soft lights to observe the traditional post-Christmas 'blessing of the waters'.
About 120 gathered for the The Association of Ukrainians Noble Park branch Theophany Eve dinner, including carols and a concert.
Guests of honour were nonagenarian Stepan Lysenko, a former president of The Association of Ukrainians in Victoria as well as Greater Dandenong mayor Jim Memeti, councillors Sophie Tan, Tim Dark and former mayor Roz Blades.
Current president Liana Slipetsky is the association's first female leader in Noble Park.
For her it's an "emotional and nostalgic" role, following in the footsteps of her grandfather and former president Myroslaw Slipedkyj.
She says the association was attracting more members with diverse activities such as a playgroup and dance class.