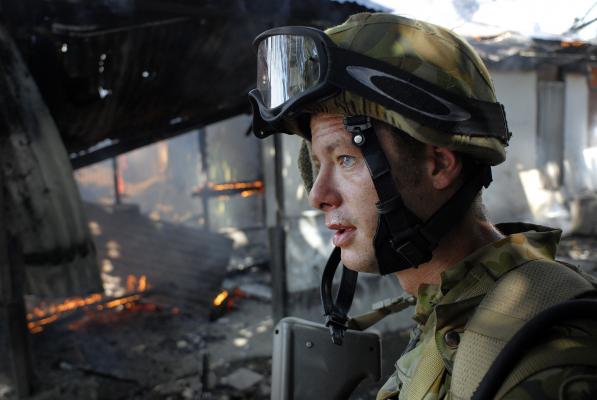 -
An insightful exhibition into military conflict weaves together stories of migrants in war-torn countries and Australian overseas-service veterans.
Changed Forever: Legacies of Conflict is a Shrine of Remembrance touring exhibition stopping at Walker Street Gallery, Dandenong over the next month.
It is based on oral histories from Australian Defence Force veterans at recent conflicts and peacekeeping operations, as well as from migrants who came to Australia due to war.
The exhibition takes a wide-reaching view on the impact of war with accounts of conflict, dislocation and resettlement.
The stories tell of endurance, loss of lives and loved ones, reconciliation between veterans and civilians, and triumphs of humanity in the face of the worst of humanity.
Stories will be told using paintings, sculpture, music, multimedia, poetry and photographs.
A public program at the gallery on Tuesday 16 February will share stories behind the works from artists, veterans and storytellers. Bookings are required.
Changed Forever is at Walker Street Gallery and Arts Centre, corner Walker and Robinson Street until 12 March. The gallery opens 12pm-4pm Tuesdays-Fridays.
Details: www.greaterdandenong.vic.gov.au/greater-dandenong-council/events/changed-forever-legacies-conflict