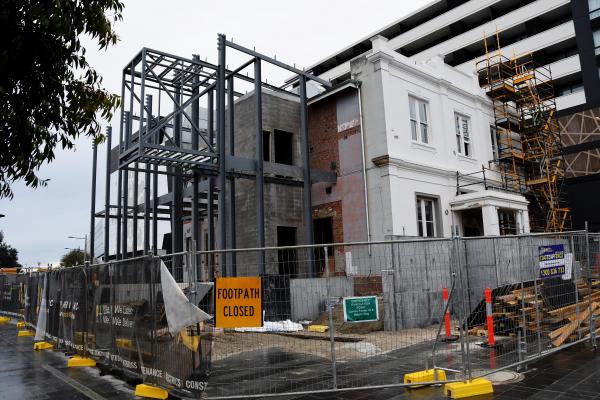 -
Art may be etched in the 'DNA' of Dandenong's new contemporary art gallery .
Dandenong New Art – which could be shortened to DNA – has been endorsed in principle by Greater Dandenong Council as the new name of the landmark in Mason Street.
The under-construction regional venue is a redevelopment of the former Masonic Lodge.
It will feature museum-standard exhibition spaces, a large contemporary extension spanning two floors, office space, terrace and space for possible retail or a cafe.
"The architectural landmark has been redesigned to welcome and draw the community in and make contemporary art as accessible as possible, lifting the prominence of art in Greater Dandenong," the council recently stated.
The name idea is open to community feedback until 14 September.
Submissions should be marked to the attention of the Coordinator Arts and Cultural Development.
To comment, email arts@cgd.vic.gov.au or go to https://forms.greaterdandenong.vic.gov.au/new-gallery-naming-proposal/
Alternatively, mail feedback to Greater Dandenong Council, PO Box 200, Dandenong VIC 3175.