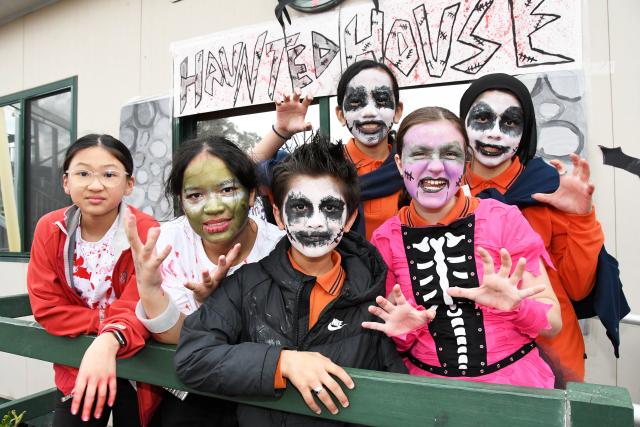 By Sahar Foladi
Wooranna Park Primary School has organised its very own 'Student Mini Fete' for students to gain hands-on experience and leave long lasting memories.
On Friday 4 August, the school was able to enjoy the long-awaited event, organised by students for students from Foundation to Grade 6.
The concept has been a popular one in many schools before landing at Wooranna Park PS for the first time.
Assistant principal, Rachael Rydqvist brought the program to the school with the support of the school community.
"This is something that we are all extremely passionate about.
"We were so excited to have worked with the students so that they can engage in rich, real life learning which will help them to understand and engage safely, respectfully and responsibly in the future."
The mini fete provided students with skills such as money handling, customer service and persuasion to sell their products.
Students also brought their money to purchase items as part of the fete experience.
Some of the stalls at the mini fete featured a café, lemonades, popcorn, chocolate crackles, a haunted house, slime and second hand books.
Now, the mini fete is set to become part of the school community's Term Three tradition.
"As a school leader we are passionate about creating learning experiences that not only have strong links to the curriculum but also promote learning as fun and having a strong purpose for their future endeavours.
"We want students to have positive memories in their primary school experience when they look back in five to 50 years," Ms Rydqvist said.
"We also know that feeling happy and connected at school has long lasting positive effects on health and well-being."
She had led the program at a previous school where she taught for 16 years and the event has always led to a fun but meaningful experience for student across all Grades.
"Previous feedback from students, staff and families was overwhelmingly positive.
"I recently reached out to two students I taught in Prep in 2017.
"They both remembered the Mini Fete event fondly and said their favourite stall was making spiders and teacups," Ms Rydqvist said.
"There was a noticeable increase in student engagement as they participated in a range of literacy and numeracy activities connected to prepare their stall for the mini-fete."
Twelve classes and 256 students took part in the event. Families and community members also attended to observe the students and the outcome of what each classroom had worked towards.