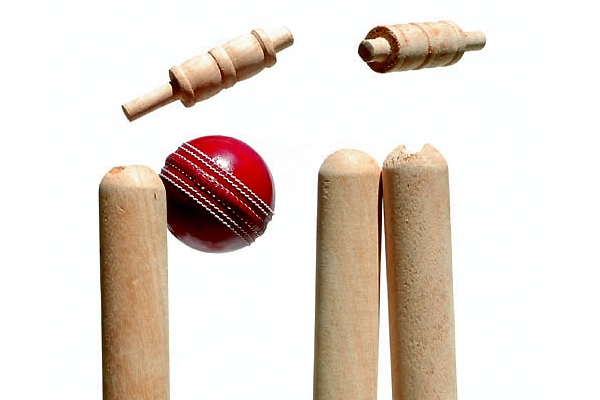 By ROY WARD
DANDENONG Panthers captain Darren Dempsey turned on his most dogged trait to lead his side yesterday evening to an improbable appearance in the Premier Cricket semi-finals next weekend.
Dempsey, who will retire at the end of the season and move to New Zealand, made 108 not out as the Panthers chased down Carlton's 8-308 at Princes Park in North Carlton to win their two-day quarter-final clash with two overs remaining.
Dempsey formed three key post-tea partnerships with Mick Sweeney (30), James Nanopoulos (37) and Ben Hocking (21 not out) to lead his side to win.
The Panthers, who won last year's premiership, began the finals in eighth place yet still beat the Blues, who were minor premiers.
The Panthers will visit Prahran at Toorak Park in the semi-finals this Saturday and Sunday while Richmond host Frankston Peninsula at Central Reserve in Glen Waverley in the other semi-final.
The Panthers' star openers Tom Donnell and Brett Forsyth gave their side the best possible start to the innings, putting on 98 runs for the first wicket.
But soon after the pair were dismissed in quick time, with Donnell caught out for 53 then Forsyth trapped in front by Blues star Simon Keen, leaving the Panthers 2-100.
From that point the Panthers steadied somewhat, getting themselves to 3-166 from 59 overs.
On day one Carlton had won the toss and batted on the familiar confines of Princes Park and, despite some dangerous bowling from the Panthers, managed to fight through the opening session.
Blues batsmen Simon Keen (120) and Nathan Pilon (63) put together a 110-run partnership for the third wicket, although Keen survived animated appeals for leg before wicket and caught behind and giving a difficult chance.
The Blues batted into the first 10 overs of day two, finishing 8-308.
Dempsey said his bowlers had performed well on day one and were unlucky not to have attracted more edges from their bowling. He said James Wilcock (0-18 off 19 overs on day one) was excellent while Justin Butterfield (2-51) and Paul Boraston (2-45) had toiled hard.
"Our bowlers did pretty good job – we had few decisions not go our way," Dempsey said.
"It seamed around, they must have played and missed 50 times, we bowled well but couldn't nick one. We probably bowled too well at times – if we had moved the ball less we may have got the edge."
In other Premier Cricket quarter-finals Richmond and Frankston Peninsula took outright wins while Prahan took a day one win over Camberwell Magpies.
Richmond was on top for the majority of play against Melbourne, which managed to make the Tigers bat again although they only needed to make only 50 runs – a total they reached comfortably with nine wickets in hand.
Frankston Peninsula had to fight a little harder for its outright win. Heat veteran Nick Jewell made 59 invaluable first-innings runs while Jon Holland added 33 late in the innings.
The Panthers seconds were locked in battle with Footscray Edgewater despite having taken first-innings points after the Bulldogs launched a desperate attempt to snatch a reverse outright win.
The Panthers thirds lost to Frankston Peninsula, which made 6-237 to easily pass the target of 139.