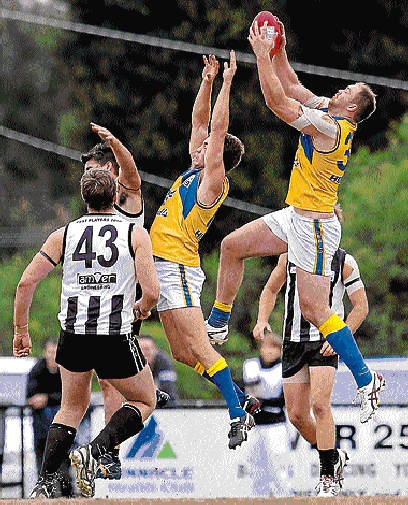 By Roy Ward
EASTERN Football League division 1 and 2 interleague coach Mick Fogarty wants his side's performance to make the case for annual EFL interleague matches.
The two-time Noble Park premiership coach has praised his players after their first few training sessions leading into their clash with the VAFA Premier A and B side at Bayswater Oval on April 1.
Fogarty said his side was filled with talent and that talent was keen on representing the league.
"The side is looking pretty strong and the guys who showed up want me to make a good representation," he said.
"If you look at the VAFA, they did this every year. For our league I'm a big believer that if we could schedule in matches this could become a yearly event."
While Fogarty and his assistant coaches are yet to pick their side, he is already eying off an impressive midfield after the initial training sessions.
"We have identified some players in the midfield who will have an impact, guys like David Marcius and Adam Parker from Scoresby, Craig Anderson and Sam Monaghan from Noble Park, Brad Neil from Balwyn and Leigh Murphy, who plays in division 2 for Doncaster.
"I think having those guys will hold our midfield in good stead."
While interleague sides traditionally struggle to get much intelligence on their opposition, Fogarty hinted that the EFL side had put its spies out towards the VAFA side.
"We've got some spies out there doing some work to see what sort of side they will have," he said. "We know a little about their players so this week we get a rundown on their danger players. Overall I think our players are enjoying the chance to play with each other instead of going against each other."