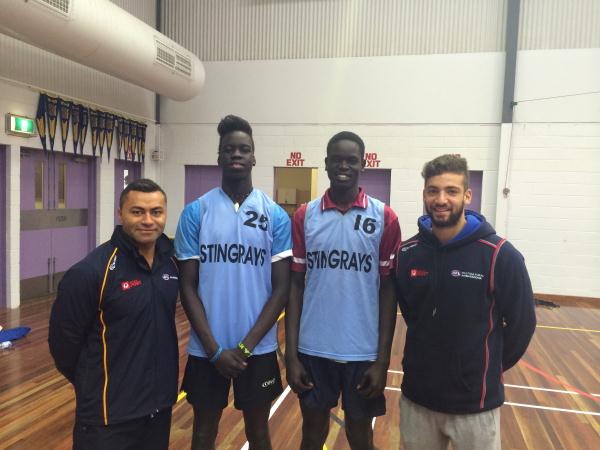 By JARROD POTTER
ST JOHN'S College was transformed into an elite football testing facility on Monday as AFL player Jimmy Toumpas scouted the next generation of multicultural champion footballers.
The AFL Victoria Multicultural Program and Dandenong Stingrays conducted a session at the college to identify players from a multicultural or indigenous background and help elevate the area's football talent.
With 40 students participating in the trial, which tested their athletic capabilities and football instincts, the session's identified participants will be invited to participate in the Jimmy Toumpas Squad which will involve training one night a week with the Dandenong Stingrays.
"Considering that all the boys come from a variety of different sports – especially soccer and basketball – they had outstanding results in the testing and did quite well in the football trial as well," AFL Victoria Engagement Manager Xavier Moloney said.
"He (Toumpas) was very impressed and very excited for some of these boys being a part of the Jimmy Toumpas squad going forward.
"We know there's still a long way to go but through the Stingrays' program we want to increase participation of the multicultural community and it will have a flow-on effect to community and grassroots' football."
The program will run from July until September and include leadership development delivered by Reach (www.reach.org.au) which will involve a curriculum with sessions on communication, decision making and resilience.
The first session is 10 July at Shepley Oval.