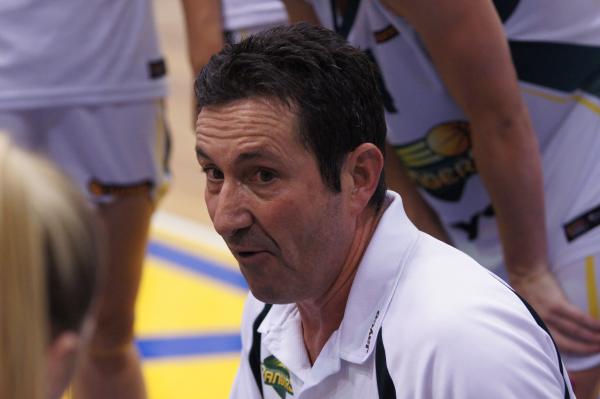 By JARROD POTTER
FROM a light-hearted recruiting joke to signing on the dotted line, the Dandenong Rangers have wowed the WNBL community with the signing of American Cappie Pondexter.
Dandenong's latest recruiting coup came to fruition this week as Olympic gold medallist Pondexter signed on to play in the WNBL.
From the early days of this pre-season, Dandenong's recruiting efforts have reaped exceptional rewards as the Rangers secured star centre Liz Cambage and WNBA champion Monica Wright to pump up the roster.
Injuries to both players – ruling them out of the 2014/15 WNBL season – forced Dandenong back to the recruiting table and unearthed Pondexter, a prized recruit that most thought was out of reach for a WNBL franchise.
Pondexter's credentials speak volumes of her capabilities.
The six-time WNBA All-Star and Olympic champion turned down a chance for a rare summertime sabbatical and instead will pull on the green and gold for her first time in Australian's premier basketball league.
Dandenong coach Mark Wright hailed the signing as one of the best the league has ever seen and knows Pondexter will slot into her scoring duties with aplomb.
"Was a bit of luck and good fortune and persistence," Wright said. "Obviously by losing Liz (Cambage) and the amount of scoring she brings – let's not bring into it her size and her rebounding and the intimidation factor of having Liz there – we had to bolster up our scoring.
"We started investigating and looked for what scorers were out there and we were lucky that Cappie had decided to take the season off from Europe and we had a good relationship with her agent.
"What started out as a bit of a joke turned into a distinct possibility and through the negotiations she decided that she'd never been to Australia and wanted to have a taste of the Australian connection."
With injuries to a number of Dandenong players – including season enders for Cambage and Wright while Alice Kunek (shoulder) remains over a month away from playing – Wright knows Pondexter will be a valuable addition to shoot the Rangers into a winning position.
"I'm sure Cappie coming in will add a dominant scorer, then when Kunek comes in that gives us another dominant scorer," he said.
"It's really about hanging on until those players are playing. Cappie is due in on 15-16 October, just before the season stats so she'll get a quick rundown of what we do and then she'll get to work."
Dandenong heads up to Bendigo this weekend to participate in the WNBL Spring Shield – a three-day pre-season tournament starting on Friday night.