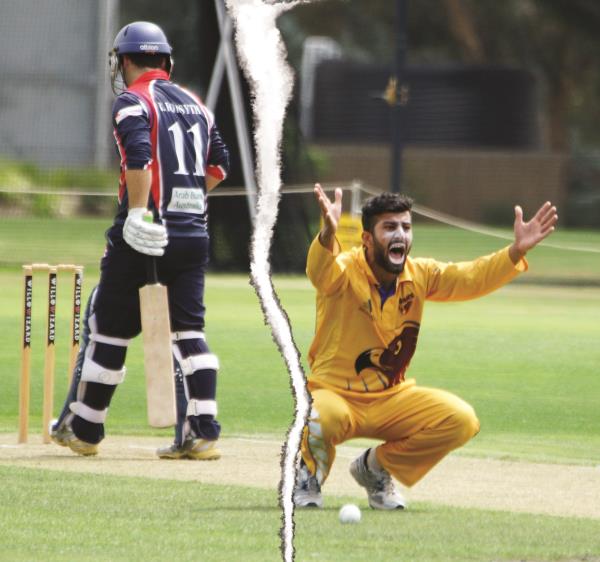 By JARROD POTTER
PANTHERS and Hawks will not merge after talks between the two Victorian Premier Cricket Clubs fell apart this week.
With Monash University's Clayton campus no long having available space for the cricket club, Hawthorn-Monash University Cricket Club had planned to merge with Dandenong for the upcoming 2015/16 season.
This is no longer the case after both sides decided to part ways once again and pursue other options for the Hawthorn relocation.
In a statement on the Dandenong Cricket Club website, the Panthers stated the Hawks had left the table on negotiations as the members could not be convinced about 'differences in club culture' going forward.
"Hawthorn Monash University Cricket Club advised us that they were withdrawing from the merger citing an inability to reach consensus in some critical factors and differences in club culture, a decision they have since conveyed to their members," the Dandenong statement said.
"The withdrawal by Hawthorn Monash University comes as a shock given that at our last joint meeting we identified a few issues of mutual concern and undertook to discuss them in a further joint meeting after talks within each club.
"The Dandenong Cricket Club entered the merger in good faith under a draft heads of agreement that included a process of mediation and support in the event it was needed.
"We will now turn our focus toward building a strong, sustainable future under our own name starting with consideration of the coaching panel going forward to next season."
Cricket Victoria mirrored this sentiment in a statement on Wednesday night, stating dissatisfaction over the sides' inability to work through their issues ahead of the planned amalgamation.
"Cricket Victoria (CV) acknowledges with disappointment that Dandenong Cricket Club (DCC) and Hawthorn Monash University Cricket Club (HMUCC) have discontinued negotiations for an intended merger," the CV statement said.
"Discussions between club representatives on the detailed terms of a suitable heads of agreement have broken down over the past week.
"Accordingly, CV has withdrawn all amalgamation investment and incentives, leaving both clubs to now focus on their respective preparations for season 2015-16 and beyond."
Speculation is circulating that Noble Park, a Victorian Sub-District Cricket Association (VSDCA) team, has re-entered negotiations with Hawthorn-Monash University to merge, while Cricket Victoria has had to suspend the search for a new 18th Victorian Premier Cricket club until the matter was resolve.