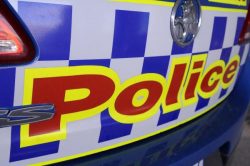 By Casey Neill
Three thieves armed with baseball bats held up a Noble Park pizza shop and fled the scene in a stolen car.
Greater Dandenong CIU Detective Senior Constable Tony Lavars said they entered the Heatherton Road store about 9pm on Wednesday 15 March.
The business owner, a 32-year-old Noble Park man, was behind the counter when the trio entered and demanded cash.
He stood back from the till and held up his hands.
One man reached over and took about $500 cash from inside the register.
They ran from the store and got into a stolen green Nissan Pulsar, which was taken a short time earlier from the Coles car park on Princes Highway, Dandenong.
Police recovered the car abandoned in Greater Dandenong two days later.
Two of the bandits are described as Caucasian and one as African.
All three had covered their faces.
Det Sen Const Lavars urged anyone with information to call Crime Stoppers on 1800 333 000.