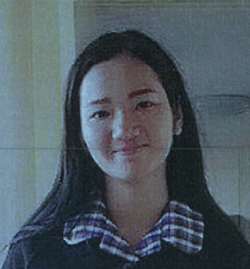 Police are appealing for public help to find Noble Park teenager Vimeanmeas Oun.
The 17-year-old has not been seen since Friday 13 October.
She failed to turn up at school.
Police and family are concerned due to the length of time she has been missing and the lack of contact with her family and friends.
Police have released an image of Vimeanmeas in the hope that someone will recognise her and provide information on her whereabouts.
Call Springvale Police Station on 8558 8600 with any information.