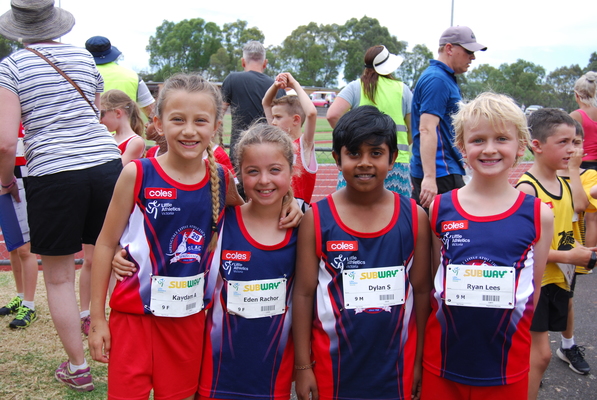 The Springvale Little Athletics Club had a wonderful time hosting the Southern Metro Region Relays on Saturday 25 November at Ross Reserve.
With over 2000 people in attendance, it was a hot and stormy day at the track, but all the young athletes pushed through to achieve some great results.
Springvale had 23 teams competing in running events throughout the day, with the Under 9, 10 and 13's mixed 4 x 100 and the Under 10 boys 4x 100 metre teams all qualifying for the state relays finals to be held at Lakeside Stadium on 16 December.