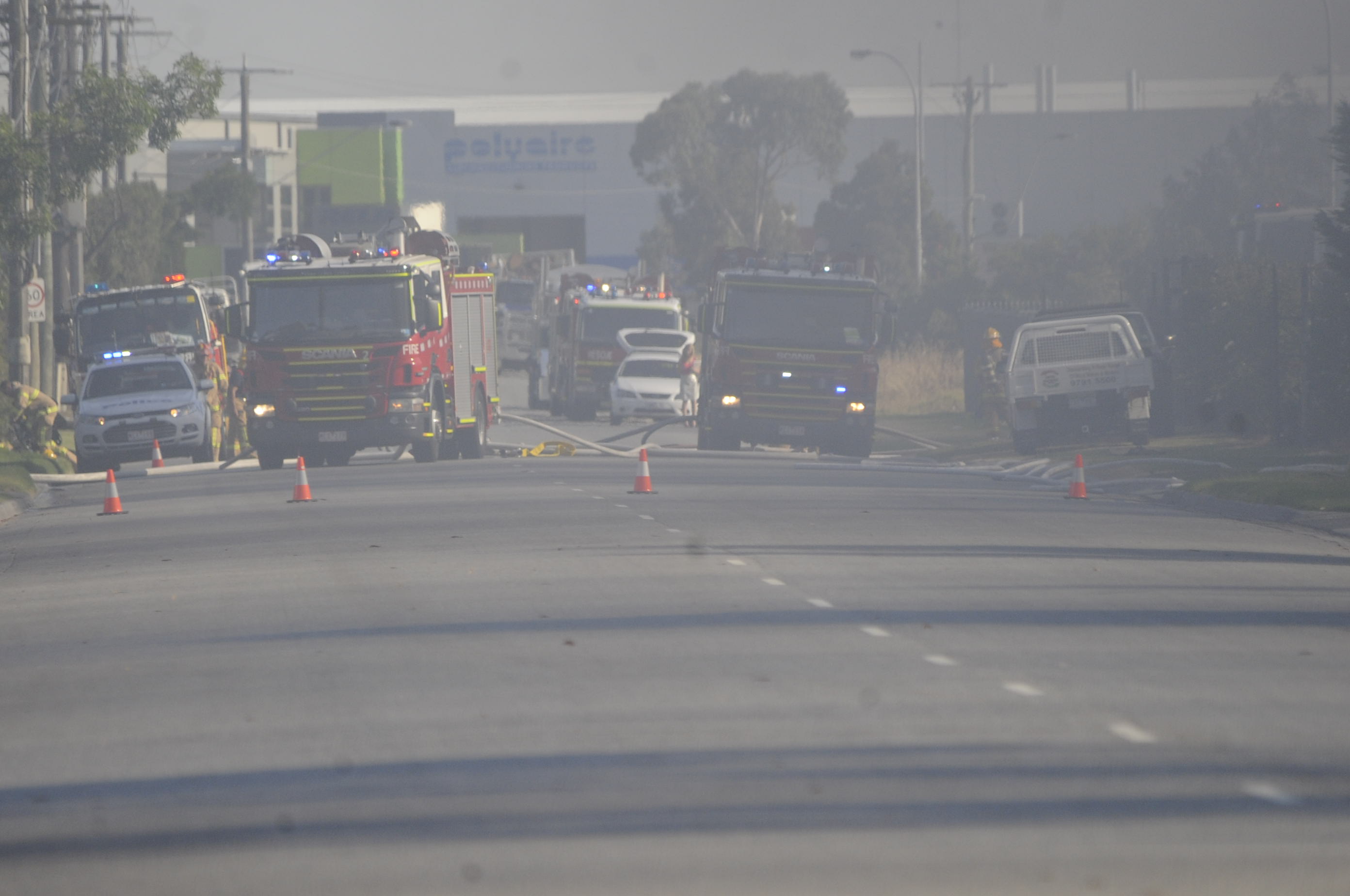 By CASEY NEILL
A FACTORY fire at a recycling business in Dandenong South is now under control.
CFA crews remain at the site, in Thomas Murrell Drive, and police have blocked traffic to the area.
About 10am the authority downgraded its advice warning about thick black smoke over Dandenong, Dandenong South and Keysborough, which was blowing over EastLink and has now dissipated.
The blaze is at Polytrade Recycling and started about 8.15am this morning (Friday).
More as it comes to hand.