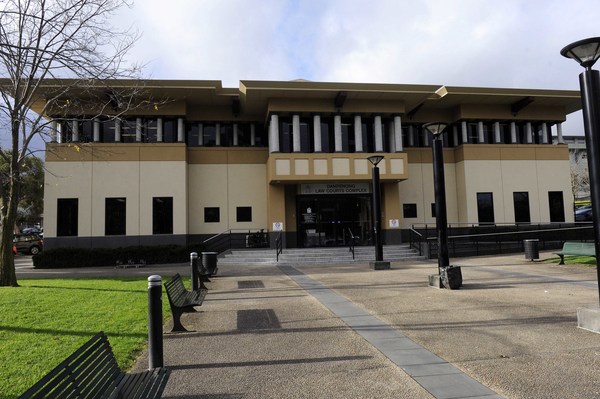 By CAM LUCADOU-WELLS
A MAN threw a knife and swung a crowbar out of anger at finding another male at his ex-girlfriend's Keysborough house.
Silvio Marchi, 30, yelled: "Why is that dog in this house?" before flinging the kitchen knife about 6pm on 30 January, a court was told.
The knife narrowly missed the other male, police prosecutor Senior Constable Kimberly Hawkins told Dandenong Magistrates' Court on 23 March.
Marchi then allegedly grabbed a crowbar from his toolbox and unsuccessfully tried to strike the other man.
The accused fled from police by jumping a fence, and was unable to be found despite the use of the police Dog Squad.
Marchi was arrested at an auto parts store in Clayton South on 18 March with a $300 heads-up display down his pants.
His car parked outside had number plates stolen from a vehicle in Mulgrave three days earlier.
Police seized cannabis, an ecstasy pill, Viagra tablets, deal bags, scales and an ice pipe from inside the car.
Marchi also faced charges after fleeing police during an oral drug test at a breath-testing station in Springvale in September 2013.
During his escape, Marchi's front tyres spun as he accelerated heavily, leaving two deep furrows in the roadside grass, the court was told.
At the time, his licence was suspended. A warrant had since been issued for his arrest.
Defence lawyer Effie Lagos told the court Marchi may not have been facing court, particularly over the driving matters, if he was granted parole when released from jail in 2013.
The accused had acquired a brain injury from a car crash in 2013, and used ice for more than a decade, she said.
Magistrate Jack Vandersteen noted many released jailees would be less likely to offend if they had parole support.
He sentenced Marchi to an 18-month supervised community-based order, given the accused hadn't received such an order since 2008.
The order included drug and mental health treatment conditions.
Marchi was also jailed for five days – a term already served in custody, and disqualified from driving for six months.
He was placed on full intervention orders banning him from contacting the ex-partner and the male victim.