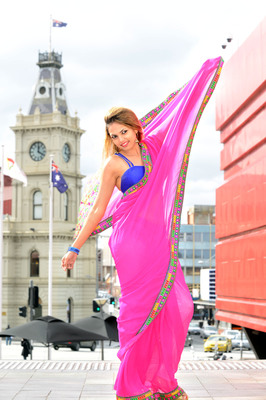 By Casey Neill
A call-out is coming for contributions to Dandenong's Indian cultural precinct.
In December the State Government announced that Foster Street's Little India would become Victoria's place to celebrate and acknowledge the Indian community, and benefit from a $500,000 funding injection.
Greater Dandenong business group manager Paul Kearsley said the council was working with the Office of Multicultural Affairs and Citizenship to establish a taskforce, chaired by Dandenong MP Gabrielle Williams.
He said an expression of interest process would start in September and sought a range of representatives for the taskforce including business, community, faith leaders and youth.
"The aim of the taskforce is to provide advice and strategic input on a community led shared-vision for Melbourne's premier Indian cultural precinct in Dandenong," Mr Kearsley said.
Dandenong was a satellite location for this year's Indian Film Festival of Melbourne and held film screenings, Bollywood dance-offs and more during August.
"Bringing events such as the Indian Film Festival of Melbourne to Dandenong not only activates the precinct but also recognises and celebrates the thriving Indian community in Melbourne's south-east," Mr Kearsley said.