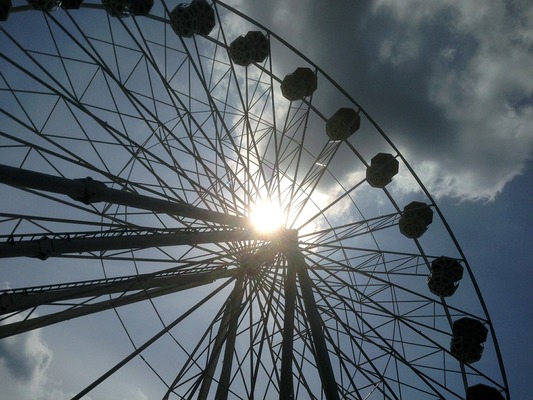 By Casey Neill
Bangholme's Chinese theme park ride has come to an end and what's now happening with the 43-hectare site is up in the air.
The Journal has tried unsuccessfully to contact C M Innovation and Randc Developments, which bought the paddock at 616 Frankston-Dandenong Road from Chinese theme park company Meixin Australia in August last year for $9.9 million.
Greater Dandenong Council's city planning, design and amenity director Jody Bosman confirmed that a planning application had been submitted seeking "to undertake bulk earthworks throughout the site, which will include some topsoil stockpiling".
"It is also proposed to alter the access from Frankston-Dandenong Road," he said.
"Council is aware that works may have commenced.
"Council officers have subsequently directed that all earthworks cease until a decision is made on the planning application."
The application set the cost of the proposed works at $4.85 million and is listed as "in progress" on the council's planning register.
Defenders of the South East Green Wedge secretary Barry Ross said the group did not have any details of what the new planning application involved.
"We hope it is for something that is appropriate for the green wedge but if it will result in damage to the rural landscape or openness of the area then we will be lodging a strong objection," he said.
In October 2014 the Journal reported that Meixin Australia bought the site for $5.335 million and intended to build a theme park.
The idea drew excited praise from councillor and now-Mayor Jim Memeti who said it would be a drawcard for the area.
But the green wedge site was in the flood-prone Carrum Swamp and within an exclusionary buffer zone from Melbourne Water's Eastern Treatment Plant which is designed to ward off crowds of people due to the offensive odours wafting from the sewerage plant.
The Journal has been unable to contact Meixin to find out why it sold the site.