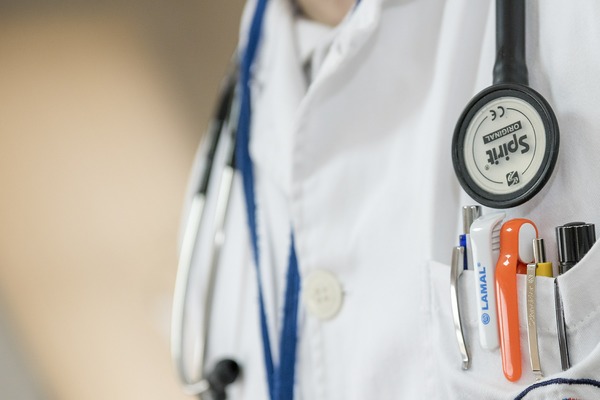 A man with measles spent time in Noble Park while potentially infectious.
On Wednesday 16 May, Victoria's Deputy Chief Health Officer Dr Brett Sutton urged people to keep an eye out for measles symptoms following the confirmed case.
He said the Australian-born man aged in his twenties became infectious after returning from Thailand on Friday 4 May and was being treated in hospital.
Dr Sutton said he attended Noble Park Aquatic Centre (NPAC) between 7am and 4pm on Tuesday 8, Wednesday 9, Thursday 10 and Friday 11 May.
He also attended Goodlife Health Club Dingley between 6.30pm and 7.30pm on Tuesday 8 May, and Goodlife Health Club Chelsea Heights between 5pm and 6pm on Wednesday 9 May.
The man also attended the Chez Dre cafe in South Melbourne between 10am and 11am on Saturday 12 May, and Westfield Fountain Gate in Narre Warren, including YOMG burger restaurant, between 1.30pm and 3pm the same day.
Dr Sutton said that people who were in these locations who developed illness over the next week should alert their doctor or hospital emergency department.
"The illness usually begins with common cold symptoms such as runny nose, red eyes and a cough, followed by fever and rash," he said.
"The characteristic measles rash usually begins three to seven days after the first symptoms, generally starting on the face and then spreading to the rest of the body.
"Anyone developing symptoms is advised to ring ahead to their general practitioner or hospital first and tell them that they may have measles so that appropriate steps can be taken to avoid contact with other patients."
Dr Sutton said none of the locations needed be avoided now as there was no ongoing risk of acquiring measles there.
Anyone who is unvaccinated is at risk of contracting measles.
Adults aged between 26 and 52 have lower immunisation coverage than younger adults and
children and therefore most cases are in this age group.
The disease is now uncommon in Australia because of the widespread use of the measles vaccine.
Dr Sutton said it was important to continue immunising children because infection could be brought in by travellers arriving from overseas.
Dr Sutton said most cases of measles in Victoria were linked to international travel, with the disease more prevalent in many countries overseas.