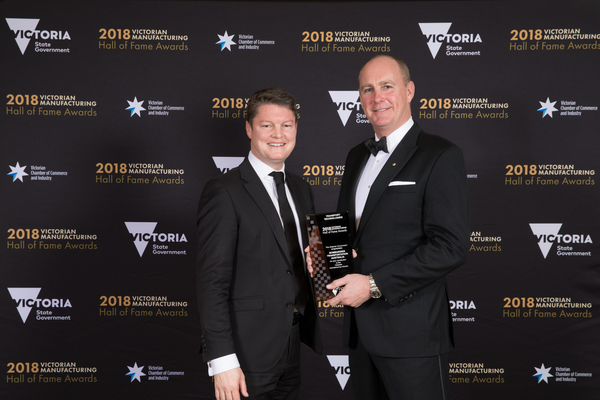 By Casey Neill
Dandenong's Bombardier Transportation Australia took home a major manufacturing award.
The train and tram manufacturer won the Transport Technologies nod at the annual Victorian Manufacturing Hall of Fame Awards, held at the Crown Palladium on Monday 28 May.
"The greatly anticipated Hall of Fame Awards are a highlight for the manufacturing industry every year, and Bombardier is extremely honoured to have received such a prestigious award," managing director Andrew Dudgeon said.
"This recognition reflects our commitment to delivering the mobility solutions that Victoria needs and can be proud of, both today and into the future."
Mr Dudgeon said the awards confirmed the strength of manufacturing in Australia.
"This respected award is a testament to the local manufacturing of our trains and trams which transform mobility across Victoria's rail ecosystem," he said.
Bombardier designs, engineers, manufactures and maintains Melbourne's Flexity E-Class trams and VLocity trains for the regional rail network.
Both projects have generated more than 500 direct jobs and supported more in the local supply-chain.
Last December Bombardier, as part of the Rail Systems Alliance (RSA), won the contract to install a high-capacity rail control solution for the $11 billion Metro Tunnel Project.
In April, the Journal revealed that Bombardier signed a $77 million maintenance contract for the controls.
The 10-year deal includes an option for five extra years.
The Hall of Fame Awards were established in 2001 to recognise individuals and companies that embrace new technologies and manufacturing techniques, are export-focused and excel in business innovation.
Victoria's manufacturing industry contributes $27.7 billion to the state's economy, with more than 13,000 businesses employing more than 286,000 people.