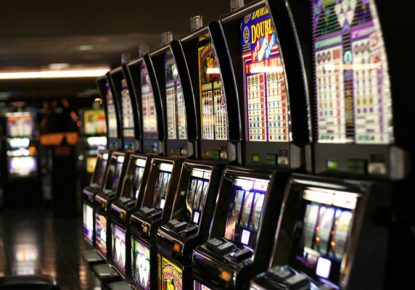 By Casey Neill
An online petition is encouraging opposition to a Dandenong RSL plan for 11 new pokies.
The Alliance for Gambling Reform is running the 'No More Pokies Dandenong' campaign.
This follows Greater Dandenong Council writing a formal submission against the application to the Victorian Commission for Gambling and Liquor Regulation (VCGLR), and agreeing to give testimony.
"Did you know that within a 2.5 kilometre radius of the Dandenong RSL there are 401 poker machines that take more than $42.1 million from the community every year," the alliance said.
"Yet despite this, Dandenong RSL have applied for 11 poker machines to add to its existing 63.
"Dandenong is experiencing great harm from the high density of poker machines in its community.
"We do not want more pokies in the Dandenong RSL making matters even worse."
The alliance will ask the VCGLR to reject the application and provided an online petition form for others to lend their voice to the push.
"The extremely high density of poker machines in one area has extraordinarily negative impacts on the community," the alliance said.
"Seven people a day are reporting family violence in Greater Dandenong.
"We know there is a link between family violence and the density of poker machines in an area.
"That was a staggering 2338 reports of family violence last year.
"These figures are some of the worst in the state, and the Dandenong RSL is adding more pressure on our services, creating more harm to our community and taking their greed too far."
The Dandenong RSL's submission said the new EGMs would put an extra $50,000 per year into its welfare program and $65,000 per year to employ a welfare officer.
It said the increased gambling revenue would also fund a $2.7 million refurbishment.
Dandenong-Cranbourne RSL Sub-Branch general manager Greg Betros said: "The application is currently before the Victorian Commission for Gambling and Liquor Regulation and that is the appropriate forum for exploration of the issues relevant to the RSL's application."