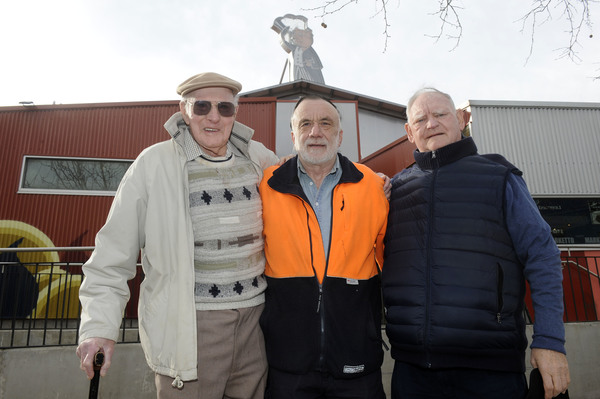 By Cam Lucadou-Wells
Dandy Bacon doesn't just live on with the neon pig sign on top of Dandenong Market.
It is still a byword with workers who created the revered rashers – even 35 years after the Gippsland Co-operative Bacon Curing Company factory closed.
After all this time, more than 60 former employees will get together again for a much-anticipated reunion.
One of the proud organisers Stuart Wood said the factory was the "start of Australian bacon".
It was the bedrock of many families, providing a job for more than 300 at its peak.
And it was iconicised by the giant neon 'Dandy Hams & Bacon' pig that dominated the Lonsdale Street vista.
Mr Wood says the sign should be heritage protected, being just as significant as the Richmond 'skipping girl' sign.
"I can remember when I came home from Pakenham with my father driving the car.
"I'd be thinking there's the Dandy pig, never thinking that I would be working there."
The sign was donated to the council, but came so close to being consigned to the garbage heap.
Former maintenance worker Ron Chivers remembers spotting it in the tip, and telling the council: "You better get down here with a scrubbing brush."
Three years since the last reunion, Mr Wood has been hitting the phones to bring the old gang back together.
He's amazed that all of them still live on, even those into their 90s.
"It must have been something in the bacon," he quipped.
The Dandy Hams & Bacon reunion is at Dandenong Workers' Club, 52-70 Wedge St, Dandenong on 26 August. RSVP, Stuart Wood on 0450 781 699.