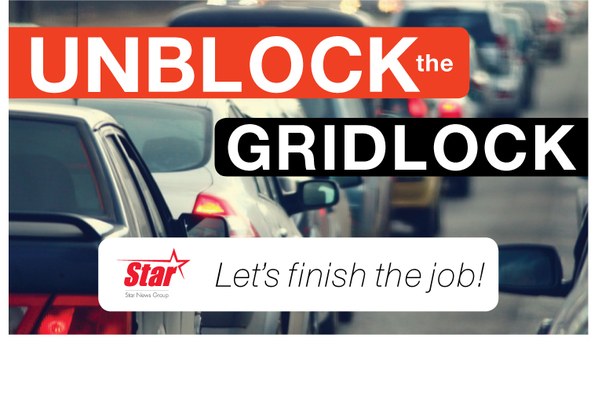 By Cam Lucadou-Wells
Abbotts Road's traffic-clogging boom gates have been dismantled with a new rail overpass set to open for use on 8 September.
Crews removed the gates and signals on 29 August, with further finishing touches to come on the new 410-metre rail bridge.
During a 10-day rail shutdown in the area, the new bridge's track was to be connected to the existing track, overhead lines re-positioned and the redundant ground-level track removed.
Buses will replace trains between Cranbourne-Dandenong during the final phase.
As well as being a congestion point, the crossing had been a notorious black-spot.
Most notably when a truck crashed into and derailed a commuter train, killing a train passenger and injuring six others in November 2012.
Roads and Road Safety Minister Luke Donnellan said the level crossing's removal would cut travel time for about 22,000 vehicles a day in the busy Dandenong South employment precinct.
Coupled with funding for an overpass from Remington Drive to Pound Road West, it would significantly ease truck freight movements, he said.
"It's all about making life easier getting goods in and out of the industrial area.
"It's not so much for the local community but more so for the local businesses."
The level crossing removal was one of an "unprecedented" 29 removed by the Government by October.
"Each level crossing we remove is another necessary step towards safer, more reliable road and rail journeys."
Dandenong MP Gabrielle Williams said the level-crossing had been "hugely problematic" for the industrial community.
"This precinct is growing. There's more heavy traffic, more workers, more business productivity.
"In terms of congestion and moving heavy vehicles, this is one piece of the puzzle."
The next project at Remington Drive had been identified as the most significant road project by local industries, she said.
And what's to come in solving the bottomless pit of road snarl points in the South-East?
There's a commitment for a level crossing at South Gippsland Highway in the next Government term, Ms Williams said.
Another priority raised by businesses was the eastern extension of Dandenong Bypass.
Over coming months after the Abbotts Road project, authorities will observe the altered traffic movements in Dandenong South and identify the area's clogging points, she said.
Mr Donnellan noted the Government's election pledge of a $750 million duplication of the Cranbourne railway line, with "more to say" on upcoming level-crossing projects in coming weeks.
The priority was to increase capacity on Monash Freeway, rather than widening local roads, he said.
The second stage of the Monash Freeway upgrade, including extra lanes between Eastlink and Warragul Road, and Clyde and Cardinia roads, would help take trucks off local roads and smaller arterials, he said.
The Government also committed to $1.2 billion of road upgrades in Melbourne's South East, including Pound West Road and Remington Drive, Dandenong South.