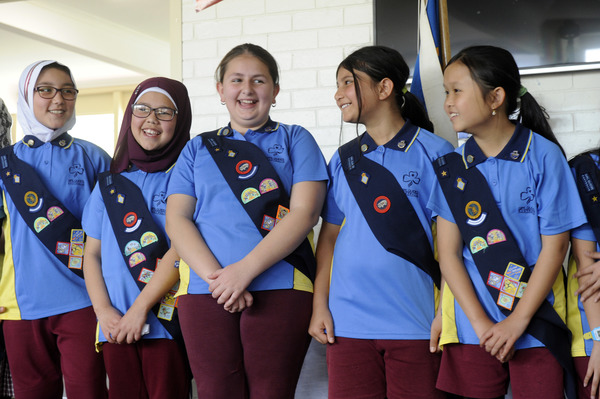 -
Dandenong West Primary School's Girl Guides group is a national first.
The group, in its fourth year, started out as a trial – meeting at lunchtime in school.
Several schools in Australia have since followed the group's groundbreaking lead.
With the help of sponsors and Girl Guides Victoria, it is provided free of charge.
The 14 Guide members learn home, arts and camping skills – such as semaphore, signaling and camping songs.
They get outdoors for Clean Up Australia Day, Tree Planting Day and weekend camps.
Recently, the group held a Promise Ceremony where members pledge to be true to themselves, serve the community and live by the Guide Law.