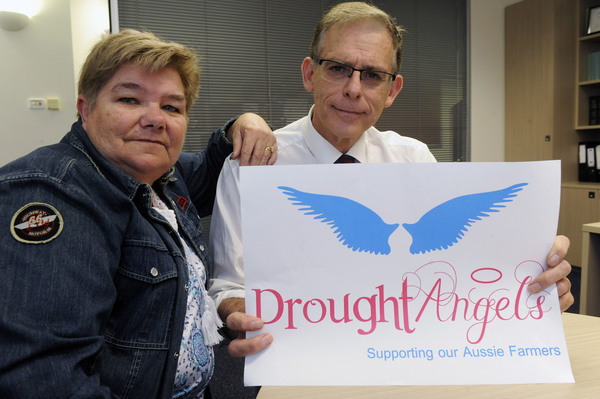 -
Doveton's own local 'heroes' are staging an all-day music event to pitch in for drought-stricken farmers.
Ruth Murray and Jenny Colvin have organised the Drought Relief Fundraiser to help abate the harrowing impacts of a six-year drought in NSW and Queensland.
Holt MP Anthony Byrne praised Ms Murray and Ms Colvin as two of the "unsung heroes who go above and beyond to make a difference".
Regularly, the pair had helped others in the lead-up to Christmas, Mr Byrne said.
"Ruth Murray and Jenny Colvin embody the very best of Doveton."
Funds from the all-day concert will go to the charity Drought Angels, which has assisted more than 8000 farmers with food and stock feed since 2014. Mr Byrne urged people to attend the fundraiser.
"Every dollar helps us keep our Aussie farmers on the land and supports
their families and communities wellbeing.
"Too many farmers are losing hope completely and just walking off their properties with nothing or taking their own lives."
The Drought Relief Fundraiser is at John Pandazopoulos Hall, 78 Power Road, Doveton on Sunday, 7 October, 12pm-6pm. Entry $10.