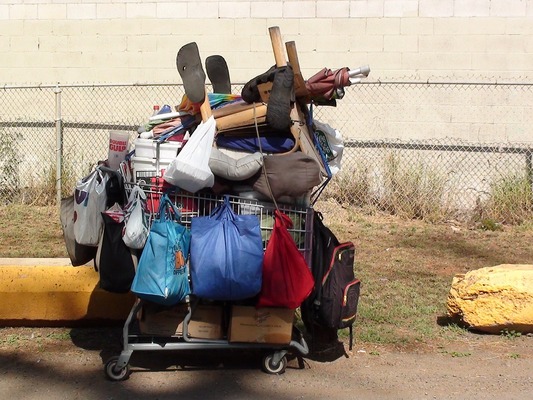 By Cam Lucadou-Wells
A void of affordable rental properties has driven Greater Dandenong into the top tiers of homelessness rates in Victoria.
The state seat of Dandenong – with 1158 people experiencing homelessness – ranks second behind the Melbourne electorate, according to analysis by Council for Homeless Persons (CHP).
Adjoining seats of Keysborough, Mulgrave and Clarinda are among the 'top' 20.
The CHP released a blueprint for action by the major parties ahead of November's State Election.
Chief executive Kate Colvin said "political leadership" was required to fix homelessness across the suburbs, which was clearly "not just a city problem".
"Skyrocketing rents and a lack of social housing is driving homelessness in every electorate in Victoria.
"With the right measures in place, we know we can prevent most homelessness, quickly rehouse people who do lose their homes, and keep people housed long-term."
Dandenong was an example where people on low-incomes were being priced out of the soaring rental market.
An influx of people attracted by the mix of good jobs and public transport options had created a lot of pressure on rental properties, Ms Colvin said.
Ms Colvin also called for more social housing in the area, especially given the dearth of affordable one- and two-bedroom dwellings.
In the latest Rental Report, there were 71 lettings in Greater Dandenong that were affordable to people on NewStart benefits.
None were one-bedroom residences, just 28 were two-bedroom properties.
Ten years ago, the median rental rate was $120 a week cheaper. There were more than five times the number of affordable rentals.
A Tenants Victoria spokeswoman said that 16 per cent of households in the Dandenong electorate were paying unaffordable rents. That is, more than 30 per cent of their income went to their rent.
"The figure is rising every year.
"Those who are not able to afford to rent in the private market end up turning to public and community housing."
With more than 80,000 Victorians on a public housing waiting list, it was "no surprise" that vulnerable tenants wound up homeless, the spokeswoman said.
The recent Residential Tenancies Amendment Bill was a positive "first step" towards more affordable rentals, she said.
"Multiple changes need to be made on a state and federal level to combat this heartbreaking issue."
John Farquharson, of the Salvation Army's Project Hope, said: "There's just enough housing. There are services like WAYSS and Launch Housing doing great work but there's not many options.
"One of the problems is that in Casey and Cardinia, homeless people need smaller dwellings but just larger houses are being built."
Mr Farquharson said it was the wrong approach to put homeless people in temporary housing and then try to solve underlying issues such as mental health, drug and alcohol issues.
"It isn't working. The easiest way is to get people in permanent housing first.
"Stable accommodation is your first building block."
The State Government and the Opposition were contacted for comment on the CHP plan. Neither responded before deadline.