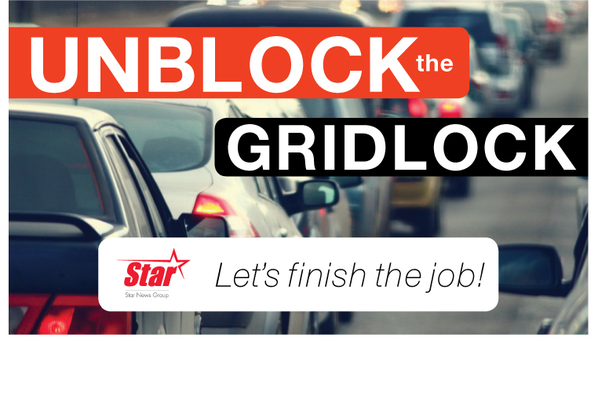 By Cam Lucadou-Wells
The traffic paralysis on Heatherton Road, Endeavour Hills can often drive motorists to despair.
In the case of Heather Pereira, the morning peak was so bad she pulled a U-turn and went home.
On her commute to her work at Glen Waverley, Ms Pereira says the build-up of westbound cars waiting to turn onto Monash Freeway or Stud Road is often unbearable.
"As soon as you come over the hill, you see it. Your choice is either the freeway or Stud Road – which is not much of a choice."
On a good day, her 15-kilometre trip takes 20 minutes. But several days a week, it takes 50 minutes – despite leaving at 9am to avoid the worst of the morning traffic.
It can often take 15 minutes to turn right onto the freeway slip lanes and make it onto the freeway, she says.
The PT options in Endeavour Hills are poor. A trip to work would take about 90 minutes.
There's a feeling of being trapped in your own suburb. Ms Pereira would plan a trip to Chadstone by leaving after the 10am morning peak and returning before the 3pm afternoon crawl.
"It's a shame because it stops me going out when I want to."
Alan Gordon hits a wall of traffic on his drive to work from Endeavour Hills to Sandown Park railway station, followed by a train to Docklands.
"Most mornings on Heatherton Road, traffic is banked from Stud Road back halfway toward the Monash Freeway.
"And that's at 6.40 am each morning."
It's the same quandary driving back home in the evening.
Some good news is the upcoming replacement of the bottleneck roundabout at Heatherton and Hallam North roads with traffic lights.
Up until then, it had made Lisa Bonner's drive to drop off her daughter to after-school classes in Narre Warren "absolutely horrendous".
A stretch of less than 500 metres east on Heatherton Road up to the roundabout would take up to 20 minutes alone, she said. The total drive would be about 40 minutes.
As part of the project, a 1.5-kilometre section of Hallam North Road will be widened from two to four lanes.
"It's only 20 years too late," Ms Pereira observed.
"Heatherton Road is such a major road that passes through major suburbs … It's bad planning – to build how many homes in Berwick, Officer and Pakenham but the roads haven't changed."