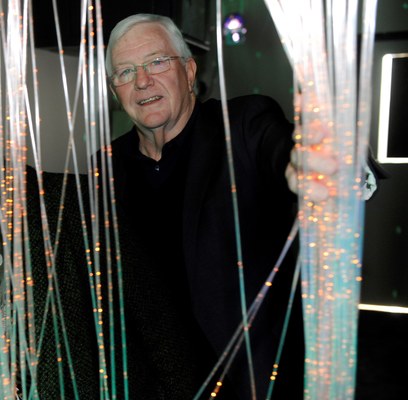 By Cam Lucadou-Wells
Pokies venue Club Noble has signalled that it will be a player in the next Greater Dandenong elections.
The Noble Park Football Social Club will support a Community Clubs Victoria campaign 'Clubs are the Community' during the election lead-up.
It will run counter to a strong anti-pokies push from Greater Dandenong Council, which is a member of the Alliance for Gambling Reform.
In recent years, the council has also successfully opposed extra machines at Club Noble and Dandenong RSL.
President Barry Bradshaw said it was about making people "fully aware of the support we and other not-for-profit clubs provide to the community".
"Club Noble is a not-for-profit community club that provides financial support to sporting bodies, local schools, fire brigade, Rotary and other charitable organisations."
He noted that the club ran a "most effective" self-exclusion program, supported harm minimisation initiatives and promoted Gambler's Help programs.
Mr Bradshaw took aim at a defeated clause to ban pokies in council buildings and land in the council's latest proposed gambling policy.
It would have targeted Club Noble, which is based at a council reserve, Mr Bradshaw said.
"Council and ratepayers need to appreciate Club Noble has spent in excess of $3.5 million over the past five years or more, improving Council owned property by developing the social club facilities and the football and cricket change rooms at Noble Park Reserve."
Mr Bradshaw praised Crs Sean O'Reilly, Jim Memeti and Tim Dark for their support for the club during the debate.
He took aim at Cr Matthew Kirwan, who criticised the council's "bland" and "unambitious" policy.
He said Cr Kirwan was "inaccurate" in stating pokies clubs usually diverted 2 per cent of revenue to community groups.
In the club's community benefit statement for 2017-'18, it claimed to provide $1.033 million in donations, gifts and sponsorships – and operating costs.
It represented nearly 16 per cent of its $6.4 million in net gaming revenue.
Cr Kirwan said he understood that Club Noble's lease required them to make a greater rate of community contributions.
"I have spoken publicly before of the contribution that Club Noble makes to the community through not only donations but in free venue use by smaller community groups.
"However I have also said that community contributions don't negate the damage that pokies overall make to the Noble Park community."
The damage included increased poverty, crime and family violence to "not only the gambling addict but their family, friends, neighbours and employers".
Cr Kirwan said it was "interesting" that Mr Bradshaw singled him out.
"As for the 2020 elections if Community Clubs Victoria are truly about the community they should concentrate on serving the community not protecting their revenue from sources that damage the community."