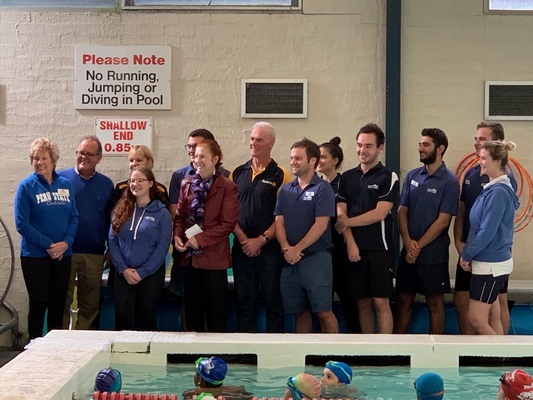 -
Swimmers took the plunge to help raise money for Rotary's new mental-health campaign Mind Help.
Rotary Club of Greater Dandenong staged sprints and relays for 42 young swimmers at North Lodge Swimming Academy on Saturday 30 March.
Greater Dandenong mayor Roz Blades as well as extended families, friends, Rotarians and pool staff were on hand.
Proceeds were donated to Australian Rotary Health for mental health research and community education.
In its project Mind Help, the Rotary Club aims to support locals suffering mental illness, as well as helping their families.
It also plans to offer mental health first-aid training to community leaders who work with children and young people.
"Our area of special interest is the mental health of children and adolescents," club secretary Leanne Byron said.
"Our endeavour is to provide support to their immediate and extended families."