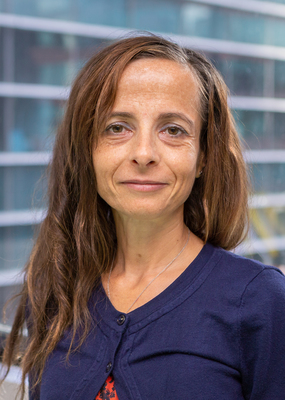 By Cam Lucadou-Wells
Barbara considers herself a strong woman, someone who's worked in business and office management for years.
Yet when she was admitted as a compulsory patient into a hospital psychiatric ward, she was left isolated, terrified and bewildered.
The South East single mum in her 40s says medical staff didn't explain to her why this happened, what her rights were nor did they notify her children of her admission.
At times she sat in the ward for four days before she was seen by a doctor, she said.
"Patients were saying to me: don't buck up, don't ask questions or they'll keep you in here longer or give you medication."
She felt lost, without support, but for an advocate working for Independent Mental Health Advocacy (IMHA).
In his role, he visits hospitals and is a voice of support for patients. Barbara described his intervention as like an "angel".
Unfortunately it seems there are not enough of these angels in our mental health system.
According to a recent independent review, there needs to be twice as many IMHA advocates to reach every compulsory patient.
The horrors started for Barbara when, stalked and threatened by a violent ex-partner, she had "a bit of a breakdown".
She sought help at Casey Hospital in January where she had an epileptic seizure. She was told paramedics were transferring her to The Alfred hospital for a CAT scan.
Then to her bewilderment, she was admitted as a compulsory patient into a psychiatric ward.
"I don't know if there was some sort of mistake
Weeks later, she visited Narre Warren police station to apply for an intervention order.
Upon checking her details, police officers grabbed her, patted her down in the car park and carted her back to Casey Hospital.
There, medical staff started to shackle her to a bed and demanded she swallow psychiatric medication.
She was told she had been avoiding her medication since released in the community.
"'I'm not on any medication,' I said.
"It's a very weird situation when your whole person and whole mind is being judged incorrectly.
"I would rather be in a police cell."
A recent RMIT University review released this month found the IMHA service was doing a sterling job, but underresourced.
The review is calling for a funding boost to expand the service to an opt-out model for all involuntary mental health patients..
IMHA manager Helen Makregiorgos said the service was a "safeguard".
"You can be held in a locked ward and forced to receive medications, as well as other restrictions like limiting your communication with the world outside.
"It's a daunting prospect to face by yourself.
"We support people to learn about their rights and have as much of a say as possible, so they don't have to undergo unnecessary or unwanted treatment."
Dr Chris Maylea, who led the RMIT review, said several inpatients in Dandenong told how frightening the system could be, and how few the supports.
"We identified that services often breached the Mental Health Act and that IMHA helps services to comply with the Act."
The IMHA was introduced by the State Government in 2015 at an annual cost of $2.3 million.
Mental Health Minister Martin Foley said the Royal Commission into mental health would give answers to a system that needs repairing.
"In the meantime, we will continue to support the Independent Mental Health Advocacy to make sure the views and voices of mental health patients are heard."
Meanwhile, Barbara is lodging a complaint with the Mental Health Complaints Commissioner. She is also submitting to the Royal Commission.