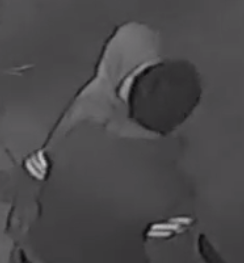 Four passers-by have halted a sexual assault of a man in a central Dandenong alcove.
The victim had earlier met three unknown men at the corner of Clow Street and Princes Highway on 12 April, police say.
He went to an unknown address with the men. When he left, he was followed by one of them.
The man grabbed the victim on Robinson Street about 2am on 13 April, sexually assaulting him in a secluded alcove.
Four passers-by intervened, stopping the attack and causing the offender to flee on foot, according to police.
The attacker was described as having a dark complexion, aged in his mid-thirties, with short hair and a heavy accent.
He wore jeans, a zip-up jumper with white stripes on the arms, and a black T-shirt.
Dandenong Sexual Offences and Child Abuse Investigation Team detectives are seeking to speak to the man and the four witnesses.
Police have released images and CCTV of the incident.
Any information to Crime Stoppers on 1800 333 000 or crimestoppersvic.com.au.