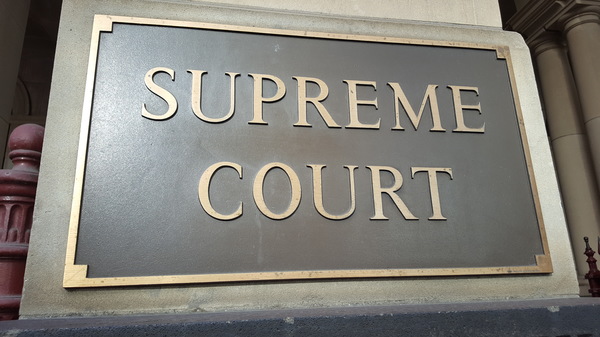 By Cam Lucadou-Wells
A jilted man who drowned a former partner in her Dandenong home while her child was sleeping inside has been jailed.
Murat Davsanoglu, 44, had pleaded guilty in the Supreme Court of Victoria to murder after mid-trial abandoning his claims of a suicide pact with the victim.
His defence crumbled under cross-examination when he conceded he "snapped" and killed her.
"This is yet another case of a man inflicting his will on a woman by the use of fatal violence in her home," sentencing judge Les Lasry said on 24 May.
"Whilst the circumstances of this case are unusual to a degree, in other respects, they are all too familiar.
"Violence by men against women remains of epidemic proportions, and it simply must be stemmed."
On 14 July 2017, Davsanoglu held Oxlem Karakov, 34, underwater in a bathtub with a "significant degree of force" as they lay in the bath together.
Her child slept in her bedroom at the time. Davsanoglu then abandoned the child by driving off with Ms Karakov's body in his car boot to South Australia.
He later told police he planned to cross the Nullabor Plain to dispose of her into the ocean in accordance with her wishes.
On the way, he slit his wrist with a knife that he bought from Bunnings in Murray Bridge, South Australia.
The self-inflicted wound was not a "genuine attempt to kill yourself", Justice Lasry said.
"But, rather, a means for you to explain your involvement in the killing of the deceased by reference to a so-called suicide pact."
Davsanoglu drove back to Melbourne, leaving Ms Karakov's body in a garage of an unoccupied property he had previously leased.
In turning himself into police, he told them that he and the victim were "boyfriend and girlfriend" for 18 years.
Their relationship continued while she was married to another man with a child, he claimed.
Three weeks before Ms Karakov's murder, she was engaged to re-marry another man, the court heard.
"In this case, you killed the deceased in circumstances where she intended to cease her relationship with you and pursue another (with) whom she had decided to marry," Justice Lasry said.
"You used violence as a means to control a woman that you were in a romantic relationship with."
The Turkish-born Davsanoglu's childhood was marred by domestic violence as well as estrangement from his parents.
He had no prior convictions for violence, leading a largely law-abiding life, Justice Lasry noted.
Davsanoglu's prospects for rehabilitation were positive but it was important that he understood the consequences of his actions, the judge said.
He was jailed for up to 23 years, and eligible for parole after 18 years.