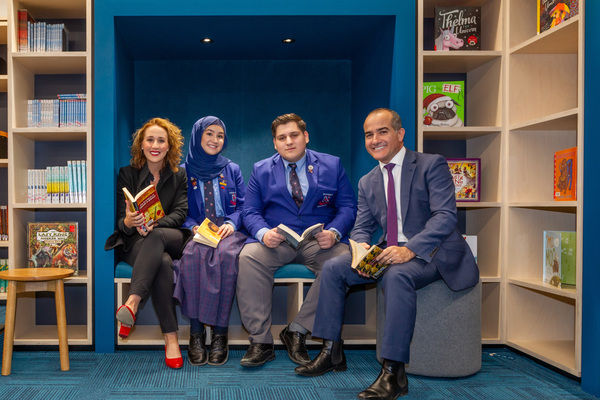 -
Dandenong High School has marked 10 years since a momentous merger of three schools.
Back in 2009, Doveton and Cleeland secondary colleges merged into Dandenong High School. It has since followed a dramatic expansion of students and upgraded facilities.
Education Minister James Merlino and Dandenong MP Gabrielle Williams opened the school's $3 million library with a specialised visual arts and media centre for senior school students on 7 August.
"I'm exceptionally proud to be here to celebrate Dandenong High School's 10th anniversary with students and staff," Mr Merlino said.
"I'm also delighted to see the continuation of the building journey the school has been on ever since the Dandenong schools merged together to form this fantastic campus."
The final stage of building is a $8.4 million Science, Technology, Engineering and Mathematics (STEM) centre.
Dandenong MP Gabrielle Williams said the new facilities would "open even more doors for our students".
"Our local schools are doing a wonderful job educating the next generation of leaders."