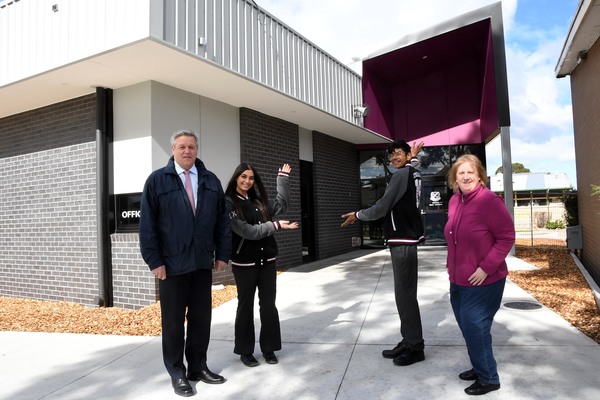 -
As old buildings come crashing down, it's in with the new wings at Lyndale Secondary College.
In dramatic contrast, a modern new auditorium, STEM classrooms and offices stand next to frenetic demolition works as part of the college's $16.1 million revamp.
On the way are stage 2 and 3 works including a library, a digital resource centre and a technology arts wing with food tech classrooms.