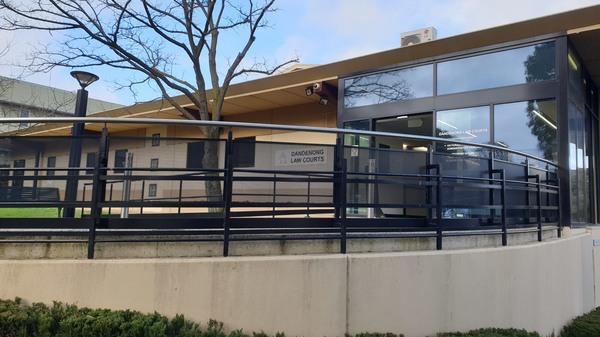 By Cam Lucadou-Wells
A jilted woman has plotted against her ex-partner's girlfriend by having her twice arrested on fake kidnapping, assault and stalking allegations, a court has heard.
Sara Ezadyar, 25, of Keysborough, had elaborately stalked and harassed the victim for about 18 months, starting with regular prank calls and deactivating the victim's phone number.
It culminated in Ezadyar staging her own disappearance in March.
In the meantime, she went to the lengths of activating a mobile SIM card in the victim's name to send harassing texts to her own family.
They reported Ezadyar as missing, leading to the deployment of multiple police units including the Missing Persons Squad and Homicide Squad.
The victim was arrested by police and detained for seven hours during the investigation.
The next day at 5am, Ezadyar and her toddler returned home while detectives were at the scene.
She fabricated that she'd been the victim of a violent carjacking and kidnapping at knifepoint.
Her story unravelled with the discovery of two phones in her car boot, together with details of the victim and SIM card applications found on one of the phones.
On another occasion, the victim was arrested and detained after Ezadyar falsely reported receiving harassing texts from the victim including threats to kill her and her toddler.
She also falsely alleged that she and her toddler were attacked with rocks by a male and female in a 4WD.
Ezadyar told Dandenong Magistrates' Court on 20 August that she wished to apologise to the victim's parents seated in the gallery.
"It's not accepted," the victim's father replied. "It's gone on for two years."
Magistrate Tara Hartnett told her that the apology was "literally too late in the day", noting the immense emotional and financial impact.
"Not only are these matters criminal in nature but they are persistent over a significant period of time.
"The damage you have done and caused to the complainant in this matter and her family is extraordinary."
Ms Hartnett said Ezadyar had provided "no real explanation" for "such bullying, nasty, vindictive" behaviour.
She said jail was a last resort, taking into account Ezadyar's guilty plea, young age, clean criminal record and matters in her psychological report.
"Your ability to practise law will be very, very difficult," Ms Hartnett said in convicting the law graduate.
Ezadyar was ordered to perform 350 hours of unpaid work on a two-year community corrections order.
"For every week for the next two years, you need to be reminded of the damage you've done and the resources that were spent on your false allegations," Ms Hartnett said.
Ezadyar was ordered to pay Victoria Police $8597.40 in costs for investigating her claims.
She must also supply a DNA sample to police.