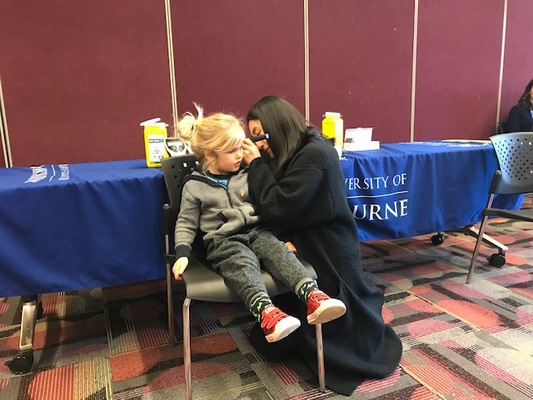 By Taylah Eastwell
Children and their parents have heard about the importance of ear check-ups after the Rotary Club of Noble Park and Keysborough provided a free hearing test service at the Springvale Service for Children Centre.
With the help of eight audiology and speech therapy students from the University of Melbourne, on Saturday 24 August 38 children aged between four and six had their hearing tested.
While 23 children had perfect hearing, 38 percent required follow up treatment.
This is far higher than the usual 10 percent of children requiring retesting or further treatment.
The Rotary Club of Noble Park and Keysborough's youth services director, Reny Frighetto, said that the outcome highlighted the importance of the Rotary-provided service as a valuable resource to identify hearing issues in young children.
"We all know that early detection will assist to address hearing issues identified and allow the children to learn normally when attending school," he said.