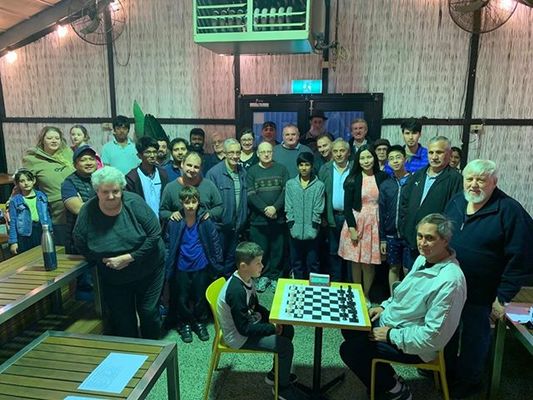 By Danielle Kutchel
It's pawns at 10 paces on Lonsdale Street each week, where young and old convene for the weekly Dandenong Chess Club meets.
First established back in 1973 at a time when the Cold War occupied everyone's thoughts, the Dandenong Chess Club was formed the year after the US won the world chess championship, snatching the title from the Russians.
The group reached its peak in the 1990s with roughly 90 members in 1999.
It went through a bit of a rough patch, drastically losing members, before management improved things again.
Now, the multicultural, all ages and all abilities club has over 30 members who meet each Wednesday at the Albion Hotel, as well as irregular visitors who drop in for a challenging match every now and again.
They even have a sponsor now in Melvic Real Estate, which provides funding for each tournament.
Paul Huver, a long-time member of the club, says the diversity of people attending is a testament to the game's ability to bridge cultural and age divides.
"What we notice is how multicultural it is, 95 percent of our members are from the multicultural community," he explains.
"People feel friendly. We're like a social club and we play chess: Serbs playing Croats, Indians playing Pakistanis.
"In a chess club it's all forgotten and the war is on the chess board."
He says chess can be beneficial to young people, instilling in them a sense of fairness and encouraging them to consider the consequences of their moves and actions. For older people, chess can keep the mind active and healthy, he says.
The club has been invited to this year's Dandenong Show and will pit some of their youngest players against members of the public, with cash prizes up for grabs.
But Mr Huver warns even the youngsters are playing like masters, so the public shouldn't be lulled into a false sense of confidence.
The Dandenong Chess Club is open to new members, no matter their age, culture or ability level.
"Everybody is welcome, and we all have a ball every Wednesday night," Mr Huver says.
The Dandenong Chess Club meets at the Albion Hotel each Wednesday from 7.00pm. For more information, contact Mr Huver on 0406786242.