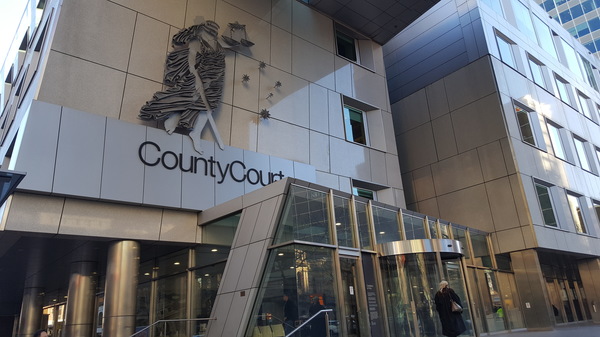 By Cam Lucadou-Wells
A heroin addict involved in a $541,000 burglary racket targeting baby-formula outlets across Melbourne has been jailed.
Gurwinder Gill, 37, pleaded guilty in the County Court of Victoria to nine commercial burglaries in two months, including stealing $17,000 of baby formula and vitamins from Happy Market in Springvale on 21 June 2018.
The other burgled retailers were spread through Point Cook, Port Melbourne, Prahran, Clayton, Burwood, Preston and Mt Waverley.
The goods were intended for export into Asia, Judge Michael Cahill noted.
On Gill's arrest in St Albans in August 2018, police seized his phone, knuckledusters, an angle grinder, $640 and a small bag of heroin.
He told police that other burglars dropped off stolen goods at his home.
At his address, police seized cosmetics, vitamins, beauty products, milk powder and phone promotional products as well as other people's ID cards and bank cards.
Gill claimed he was "hired labour" for the burglaries. He had been "high on drugs" and 'paid' several thousand dollars for his work.
At the time, his family curtailed his access to money to stop him buying drugs. He was being treated for mental health and drug addiction.
Gill made full admissions, identified co-offenders and expressed remorse, Judge Cahill noted.
He was virtually a first-time offender, though on bail during some of the break-ins.
The court heard that the food science graduate arrived from India on a student visa in 2006. Prior to the burglaries, Gill and his wife were working in a cleaning business.
Gill's defence submitted for a jail sentence of less than 12 months followed by a community corrections order, so he wouldn't be deported.
In his time in custody, his depression had worsened into a major depressive disorder, the court was told.
Hardeep Singh and Navjinder Singh, who were co-offenders for some of the burglaries, were jailed for 21 months and 16 months respectively.
Gill was jailed for three years, with a non-parole period of at least 21 months. His term included 398 days in pre-sentence detention.
In sentencing on 2 October, Judge Cahill said Gill faced "almost inevitable" deportation to India and separation from his wife and brother in Australia.