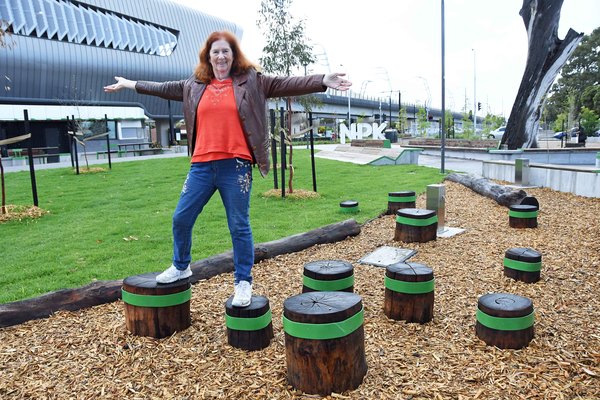 By Cam Lucadou-Wells
A bigger, more beautiful Noble Park Civic Space has emerged after the removal of a disused electrical sub-station.
The large brick sub-station's removal was negotiated between Greater Dandenong Council and the Level Crossing Removal Authority as part of the Sky Rail project.
The venue now more resembles a park with an inviting lawn, seating and tables.
Mayor Roz Blades said the council was now searching for a new name for the reinvigorated space.
She said it complemented the off-leash dog park near Corrigan Road as well as other recreational space developed under the elevated rail.
"It's turning into a nice village space for the locals."
After a two month absence from chairing council meetings, Cr Blades intended to return on 14 October.
In September, Cr Blades sought a leave of absence from attending two council meetings for personal reasons.
She stressed that she hadn't been absent from the mayoral job in that period.
"I wasn't to assure the community I'm still doing the job.
"I've been still working from home, still attending the events, still answering the phone calls and emails, talking to council officers, having meetings at my house …
"I have not been on holiday."