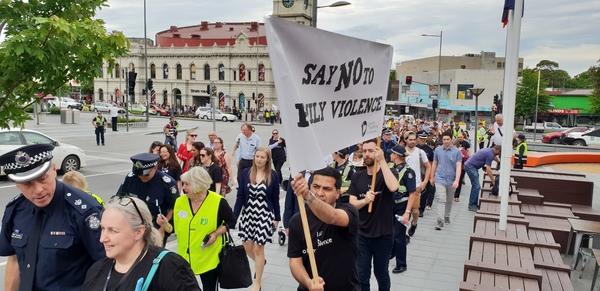 By Cam Lucadou-Wells
Greater Dandenong's Walk Against Family Violence will go ahead despite the shutdown of White Ribbon Australia.
The council's acting chief executive Paul Kearsley said the annual event was council funded, and would still take place on Tuesday 19 November.
"Greater Dandenong City Council was proudly a White Ribbon accredited workplace," Mr Kearsley said.
"(The council) is passionate about continuing its advocacy work in preventing family violence and promoting equality and respect towards women."
The White Ribbon charity recently announced its liquidation – just weeks ahead of National White Ribbon Day on 22 November.
"White Ribbon Australia has been proud to serve alongside so many dedicated partner organisations, grassroots communities and government in the important work of ending men's violence against women," the charity stated on its website.
"For all those who are already planning for White Ribbon Day, we encourage you to continue with those plans alongside the international White Ribbon movement.
"Continue to raise your voice."
The Walk Against Family Violence will begin at Dandenong Market at 11.30am on 19 November and finish in Harmony Square.
Guest speakers are inspirational swimmer and author Susan Berg and Prevention of Family Violence Minister Gabrielle Williams.