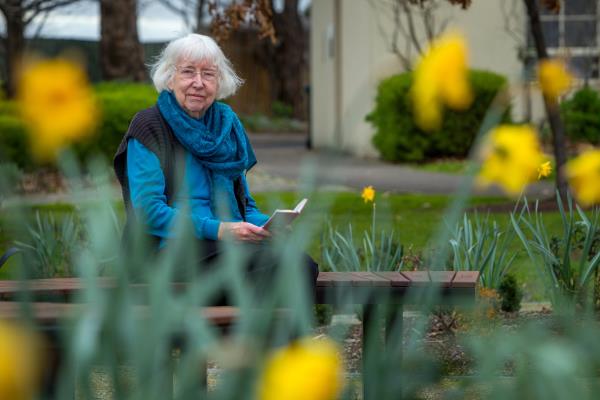 By Cam Lucadou-Wells
Springvale community trailblazer Merle Mitchell had one person in mind if she wanted to tackle a council issue.
That person is Roz Blades – who first met Ms Mitchell when elected on Springvale Council in 1987.
Ms Blades served with Ms Mitchell's late husband Eric, a former Springvale mayor. And has continued to serve for 32 years until her sudden resignation on 14 October.
"I think her contribution has been extraordinary," Ms Mitchell, herself a Greater Dandenong Living Treasure and active social campaigner on projects like the Springvale Enterprise Hostel.
"I think there are few who have made the sort of contribution that Roz has made in the history of the whole area.
"She will be really really missed from council but I know the gratitude that so many people in the community feel.
"I hope they will support her in whatever direction the future holds for her."
Ms Mitchell said she admired Ms Blades for "always putting the community first".
"I think that she's had to make several sacrifices.
"Roz has always thought about the community and what the community needs.
"Her door has always been open for the community to talk to her about what concerns them.
"If I was wondering what was happening in Council or there was something urgently needing attention, she was the first person I would think to speak to."
Ms Mitchell has recently grabbed national acclaim for her impassioned submission to the Federal Royal Commission into Aged Care Quality and Safety.
Now living in a Glen Waverley aged care home, she spoke out on understaffing, undertraining, the lack of challenging activities and a lack of empathy.