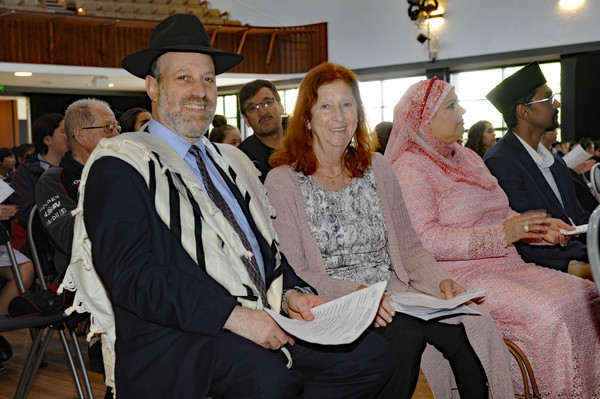 By Cam Lucadou-Wells
Roz Blades often referred to Greater Dandenong's Interfaith Network as "a rock on which this City stands", says its development officer Helen Heath.
The interfaith network is Australia's oldest dating back to the City of Springvale in 1993.
Ms Blades was always a supporter and advocate for the IFN, leading tours to places of worship across the municipality, Ms Heath said.
"Roz, as both mayor and councillor and as the special person she is, has always advocated for the importance of the work that the IFN does and for what the IFN stands for.
"Roz has always been a fervent and committed believer in interfaith, representing the Jewish Faith in offering meditations at the IFN monthly meetings and prayers at Council meetings."
Ms Heath said it hoped Ms Blades, who suddenly resigned from council due to ill health, would continue to be "the great supporter she has always been for the IFN".
"The IFN holds Roz in its prayers, meditations and thoughts and deeply thanks Roz for all her valuable hard work and service offered to the IFN over a long period."