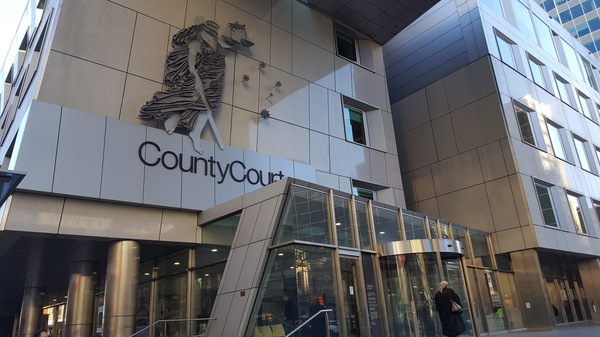 By Cam Lucadou-Wells
A former Dandenong-based deputy principal who pleaded guilty to producing and possessing child abuse material has avoided jail.
Quentin Paul Smith, 50, had worked at St John's Regional College for 11 years up until being charged by police after a raid of his home in March 2019, the County Court of Victoria heard.
Police seized a vial of GHB, a laptop and thumb-drives with 156 files of child exploitation material collected over about 12 months.
The images were relatively low in number but "particularly depraved", "shocking" and "disturbing", Judge Michael O'Connell said during sentencing on 31 October.
"The depravity of this type of offending is unfortunately only too well known to this court.
"The behaviour of the like you engaged in does feed and encourage the abject exploitation of innocent young children."
Smith had used his laptop encrypted with Tor software to make his activity difficult to trace.
He accessed child porn from websites, Dropbox, Zoom chat rooms and a USB stick uploaded from a friend's home computer.
Smith had partly blamed a combination of work stress and abuse of GHB and ice on weekends.
He had borne the burden of leading St John's while the school was scandalised by fraud allegations in 2016, the court heard.
He had told police it was a relief to be caught because "now you would be able to stop", Judge O'Connell said.
"In this respect you have been true to your word."
Judge O'Connell spared Smith from jail so as not to "interrupt" his ongoing rehabilitation – which had shown "some excellent results".
Since being bailed after his arrest, Smith had undertaken 105 clean drug screens.
He had appeared to benefit from counselling including stress management and greater insight into the impact of his crime.
"I find it unproductive to the community interest to interrupt your rehabilitation," Judge O'Connell said.
Prosecutors submitted for jail – but left it "open to the court" whether that term was served in the community or not.
Judge O'Connell noted Smith's extensive admissions to police, early plea of guilty and the substantial 19-month legal delay.
These factors entitled Smith to a significant sentencing discount.
His personal references from nine colleagues and friends were also impressive, Judge O'Connell said.
Judge O'Connell said it was concerning that Smith offended while a school deputy principal.
However there was no evidence of a link to his workplace and would not lead to extra penalty.
Smith's teaching career was now over, the judge noted.
Judge O'Connell said the sentence should serve to deter others from like offending.
While a jail term was "more than appropriate", the 12-month term was suspended under a $2500 federal recognizance order – a form of good behaviour bond.
He will serve an 18-month supervised community corrections order with 200 hours of unpaid work as well as drug and sexual offender treatment.
Smith must report as a registered sexual offender for life.