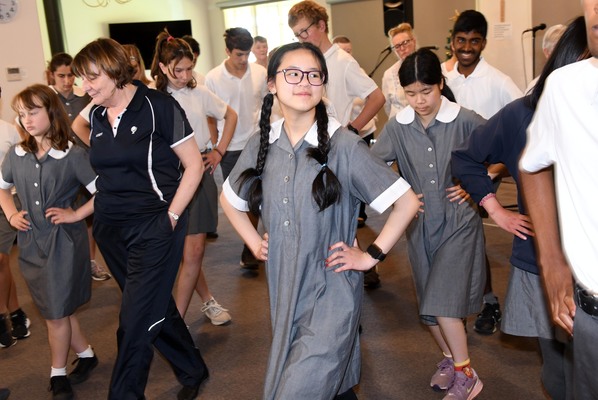 By Taylah Eastwell
Students of Emerson School and residents of Dandenong Valley Village Mews Retirement Village are dancing away the line that divides younger and older generations.
A Christmas party was enjoyed by 20 students visiting the village and performing both line dancing and singing for the residents.
Throughout 2019, both residents and students have been involved in a line dancing program run by Middle Campus principal Dianne Wright and teacher Elizabeth Ralph.
Principal Dianne Wright said the program is a wonderful program based on mutual respect and kindness.
"Many long and enduring friendships have been made between the students, staff and residents," she said.
The school has been coming to Valley Village Mews for 25 years.
Over that time, the residents of Village Mews have donated money to the school, raising about $30,000 in total.
This year a cheque for $1,220 was presented.
The donations have established new playgrounds, audio visual equipment and uniforms for the school's RACV Energy Breakthrough teams.
More recently it financed the cross-campus broadcasting of assemblies when poor weather prevents students moving between both campuses.
Meanwhile at Valley Mews, the residents committee is now busy preparing for a village Christmas party on 12 December.
Christmas lunch will be provided to over 100 residents, with several giveaway hampers raised from resident donations.
Talented staff member Robyn Sherer has, as always, decorated the Community Centre with an array of Christmas decorations, which certainly give the village a warm Christmas spirit.