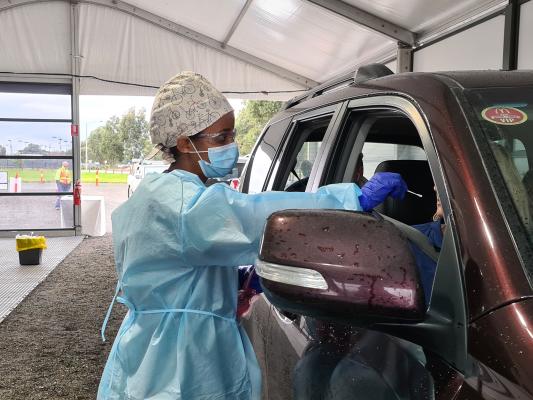 By Cam Lucadou-Wells
Greater Dandenong's active Covid-19 cases stubbornly persist as Victoria takes its second cautious step out of lockdown.
In the past week up to 27 September, the council area's active cases fell to 14 – a drop of just one.
As it stands, Greater Dandenong's active cases outnumber neighbouring Casey – the home of a 44-strong cluster.
Its total cases soared from 509 to 530 – one of the most active areas while Melbourne's daily average for the past 14 days was just 22.
Over seven days, Casey's 55 active cases fell to 11. The Casey cluster is also linked to 11 active cases.
Statewide, active cases plunged from 657 to less than 400 over the same period. Just more than half (209) are related to aged care facilities.
Springvale is Greater Dandenong's new 'hotspot' postcode with eight active cases, including a five-case cluster linked to "Springvale shared accommodation".
There are five active cases living in the 3175 postcode, including Dandenong, Dandenong North and Dandenong South.
There is one active case in each of Keysborough and Hallam.
Cladding business FacadeX in Hammond Road, Dandenong South was declared a high-risk location by the Department of Health and Human Services.
Visitors to the site on 17 and 18 September are advised to be vigilant for symptoms.
Meanwhile, a 13th person with coronavirus has died in relation to the Outlook Gardens aged care facility in Dandenong North.
On 27 September, Victoria recorded 16 new Covid-19 cases and two deaths. The state's death toll was 784.
Premier Daniel Andrews said some parts of the recovery 'road-map' was being brought forward due to the better-than-expected figures.
That includes primary school students, VCE and VCAL going back to classrooms from 12 October. The curfew was also removed as of 5am on 28 September.
Some workplace restrictions were lifted to allow about 127,000 Victorians to go back to work, Mr Andrews said.
Gatherings of up to five people are now allowed in outdoor public places.
However fines for illegal gatherings at home or large public gatherings were increased to almost $5000.