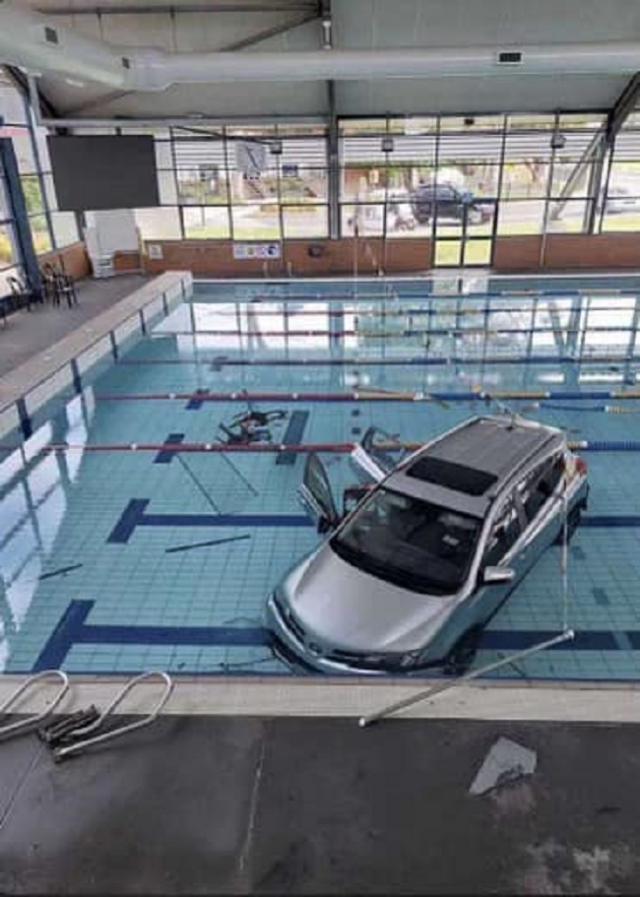 An 80-year-old Springvale driver has been rescued after his car crashed into a swimming pool at Haileybury College in Keysborough.
Police say that the man reversed the parked silver RAV4 wagon that was parked outside the aquatic centre on Springvale Road about 8.15am on Friday 17 November.
The car smashed through a glass roller door and splashed into the pool.
Two swim-school staff members helped the man escape the partly submerged vehicle, a Haileybury spokesperson said.
"Luckily there were no swim classes going on at the time.
"There were no injuries. It was a big shock for him – I think that was what he suffered with the most.
"It's very unusual. Everyone was in shock that this happened – the pool is quite removed from the parking area and road."
That day, a crane was expected to be used to hoist the vehicle from the pool.
The damage bill for the school was yet to be assessed, as well as measures to prevent a repeat incident, the spokesperson said.
The man – a grandfather of a student at the school – was not injured and taken to Cabrini Private hospital in Malvern for observation.
FRV and Ambulance Victoria crews attended the scene.
Police say they are investigating the exact cause of the crash.
Any information to Crime Stoppers on 1800 333 000 or crimestoppersvic.com.au