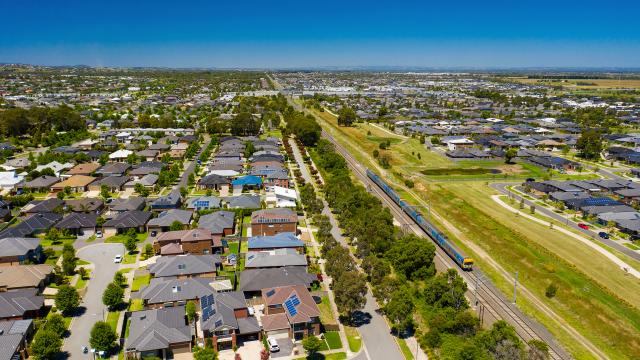 The South East was the only Melbourne growth region to register rising land sales in the September quarter with Casey's strong numbers offsetting Cardinia's 12 percent drop in sales, a new report from RPM Research Data & Insights shows.
RPM's latest Greenfield Market Report shows South East sales recorded a modest lift of 1 per cent, with 457 lots trading hands in quarter three.
This came from sales in Casey rising 6 percent making up the majority of transactions in the South East, while they fell 12 percent in Cardinia after a strong quarter two where demand for lots doubled.
The South East was also the only growth corridor to record an increase in new supply, up 18 percent to 345 new lots.
The median lot price fell slightly by 1 per cent to $435,000, still 5 per cent above the median price for the corresponding quarter in 2022.
The median lot size shrunk slightly by 4 per cent over the quarter to 375sqm.
RPM National Managing Director Project Marketing, Luke Kelly, said it was positive to see steady sales in the South East despite a myriad of challenges for buyers including reduced borrowing power and the high cost of living.
"With lot absorption outpacing new supply, we should be seeing an ongoing decline in stock levels in the South East," Mr Kelly said.
"We are also recording strong numbers of first-home buyers, making up 52 per cent of purchasers, up from 38 per cent in quarter two.
"That is despite this corridor being the most expensive by some margin and indicates buyers are managing the challenges they are facing from increased interest rates and the resulting impact on borrowing power."
Mr Kelly said, in positive news for those in a position to buy, the sluggish quarter had spurred developers to complete deals to shift stock in the weeks leading up to Christmas.
"Developers have less than two months to shift the titled stock on their books which has led to a significant increase in incentives being offered to buy now, which are sitting in the range of 5 to 10 per cent off the headline price," Mr Kelly said.
"It is not just the developers putting out these incentives – builders have joined the party as well, with the combination of developers and builders working in harmony to drive significant savings in the order of $50,000 or more for new purchasers.
"This means buyers looking to purchase can capitalise on the incentives in the market. Some may not settle on their lot for 12 to 18 months when the cycle may have turned, meaning potential capital gains alongside a different interest rate environment."
Mr Kelly said the average days on market improved from the previous quarter, down to 129 days from 139 in quarter two.
Overall sales across the Melbourne and Geelong growth areas fell 6 per cent to 2,023 lots, with sales for the 12 months to September 2023 down by 58 per cent to 8,129 lots.