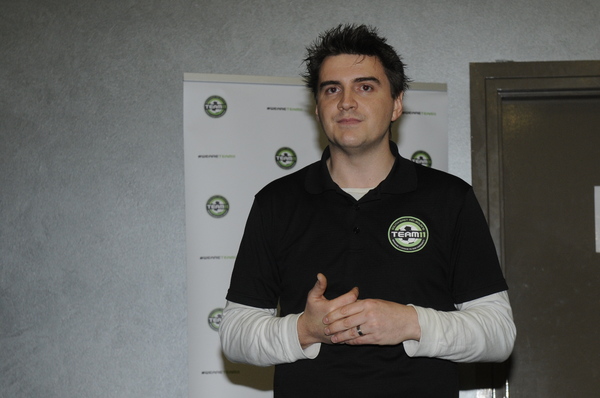 Team 11 has confirmed its intention to keep alive its ambition of delivering a professional men's and women's football club to the south-east of Victoria.
The alliance of Team 11 Pty Ltd, the City of Greater Dandenong, City of Casey and Cardinia Shire councils – supported by nine surrounding municipalities and more than 50 grassroots football clubs – remains 100 per cent committed to the A-League/W-League bid that commenced in May 2017.
This commitment includes: The retention of Team 11 Pty Ltd, with the ongoing support of shareholders Gerry Ryan, Ghadir Razuki, RMBL Investments, Intrapac Property, Pellicano Group and a local consortium; the City of Greater Dandenong continuing its planning and advocacy for the development of a rectangular sports and entertainment stadium next to Dandenong train station; the City of Casey continuing its planning and advocacy for the development of a football centre of excellence at Casey Fields, which would complement the community football facility currently being built; and Matt Windley continuing in his role as Team 11 Project Officer, working alongside fellow Project Team members Paul Kearsley and Emma Michie.
Team 11 has informed members of the New Leagues Working Group and the National Second Division Working Group of its intention to continue to lobby for an A-League/W-League licence and learn more about plans for the creation of a National Second Division.
All involved with the Team 11 bid were overwhelmed by the outpouring of support and disappointment from members of the south-east Victorian community in the wake of Football Federation Australia's decision to award A-League licences elsewhere in December.
This support – coupled with the bid's unwavering belief that this booming, multicultural population of more than 1.7 million is capable of growing what could become Australia's biggest football club – was crucial in convincing all involved to keep the bid going.
Team 11 will also continue to be an unashamed advocate for infrastructure development and activity in the south-east as the region continues to be overlooked in favour of others by key decision-makers.
Further announcements, including the undertaking of a community-led rebranding process, will be made in due course.