By Nick Creely
A new-look WNBL team is set to take over from the Dandenong Rangers for the upcoming season, with the 'Southside Flyers' announced on Wednesday morning as the new franchise set to join the expanding competition.
The Rangers franchise – which has been synonymous with the south-east region since its inception in 1992 – will be no more, with new owner and long-time supporter of women's sport in Australia, Gerry Ryan electing to take the team in a new direction.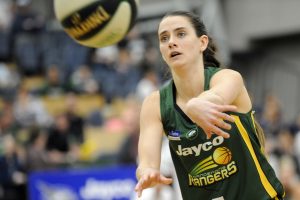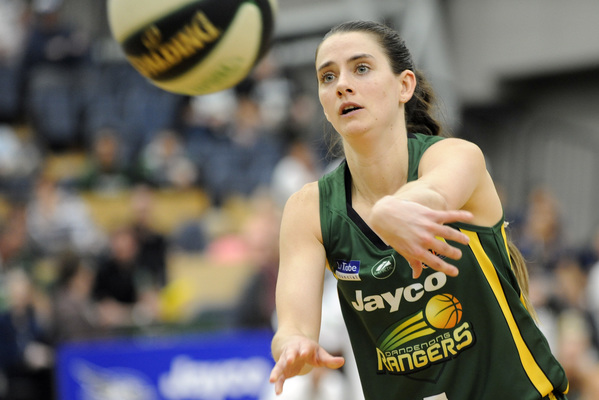 The new Southside name will aim to reflect on the commitment made by Ryan to create a team with the support of beachside suburbs of Melbourne and the Mornington Peninsula through to Dandenong, Gippsland and beyond.
"The Southside Flyers is a fresh start for the team with fresh faces, fresh plans and a completely new look for basketball and women's sport. The Australian women's basketball team is ranked number three in the world and we want to build a culture and profile for this team and the sport that reflects this world standing," Ryan said.
"Being a competitive team that is sustainable at the elite level is just a start. The Southside
Flyers will be about creating mentors and role models, a team that is involved with the wider community, a team that inspires females to be involved in sport."
The Rangers – being one of the most successful domestic women's basketball teams in Australia – will embark on this new era, while still respecting the history of the former WNBL side, with the team still set to play its home games at Dandenong Stadium.
"Our vision is to significantly broaden the support for the new team and to get the whole
basketball community involved. The name Southside Flyers reflects this vision," Ryan said.
The inaugural head coach of the Southside Flyers will be Cheryl Chambers, one of the most
successful and respected coaches in Australian basketball. Cheryl is a 3-time WNBL Coach of the Year and an assistant coach of Australia's National Team, the Australian Opals.
"This is an exciting opportunity to be part of a new basketball team, to develop a successful
squad from the ground up and to work with Gerry Ryan. This will be more than a successful
basketball team, this will be about the community and women's sport," Chambers said.
The Flyers have also announced that Australian and WNBL star Jenna O'Hea has already committed to the team, with the dual WNBL championship player a huge signing ahead of the season.
Chambers is currently in the United States with the Australian Opals at a training camp but has already been busy developing an exciting squad for the Southside Flyers' inaugural season.
The playing roster will be announced when Chambers returns from the Australian Opals training camp later this week and the new uniform, with the key colours being aqua and navy, will be unveiled at an official function during August.