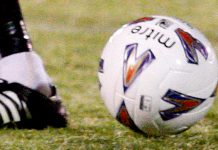 A-League soccer club Melbourne Victory will play in Dandenong on August 14. The city-based side is preparing for the upcoming A-League season with a series...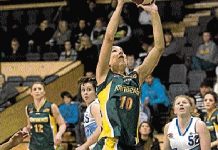 Dandenong Rangers women celebrated the 200th game of club favourite Clare Papavs, above, with a 61-52 win over Sandringham Sabres in the South East...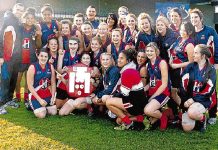 By MICHAEL ELY A MERCY rule wouldn't have been out of place at Elgar Reserve, Box Hill, as Hallam Senior College blitzed its rivals in...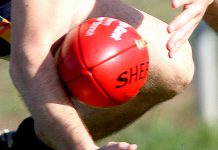 By Roy Ward THE cavalry is coming for Noble Park but it may not include star midfielder Ziggy Alwan. An undermanned Bulls side beat South Croydon...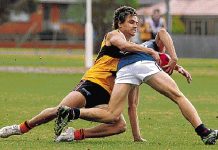 By BRAD McGRATH DANDENONG Stingrays' Clayton McCartney didn't expect to be playing TAC Cup every week. He certainly didn't expect to be playing for Vic Country...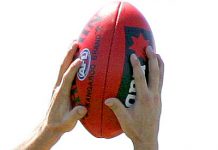 By ROY WARD DINGLEY coach Shane Morwood has billed the Dingoes' clash with Clayton at Souter Oval this Saturday as the most important match of...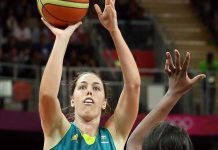 OLYMPIC UPDATES Cambage and Rangers stars do Aussies proud against the US Robert Frank out of Games, Rangers stars hope for Opals glory Chris Ciriello scores twice...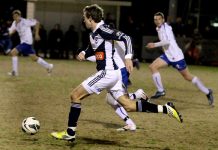 By Roy Ward DANDENONG Thunder had a 3-2 loss to Heidelberg United at Olympic Village in the FFV State Knockout Cup last night. The Thunder came...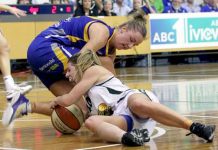 By Roy Ward DANDENONG Rangers will open their Women's National Basketball League season with a grand final rematch against Bulleen Boomers at Dandenong Stadium on...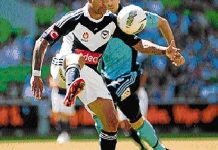 South-East Melbourne soccer fans will get the chance to see A-League club Melbourne Victory in action tomorrow when it plays a...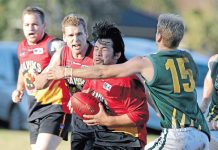 By Roy Ward FIRST-year club Hallam Hawks are quickly getting up to speed in the Southern Football League division 3 and aim to take...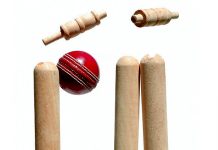 By BRAD McGRATH PREMIER Cricket has bowed to pressure from its clubs to minimise Sunday play. At the Cricket Victoria delegates meeting last Monday night, club...