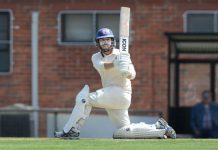 By Tyler Lewis At just 31, Brett Forsyth has already achieved the script of childhood dreams at the crease. Behind a trademark application of zinc and...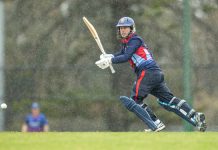 Reigning Victorian Super Slam premiers, Dandenong went one-and-one to kick-start its title defence on Sunday 27 October. After being sent in by Kingston Hawthorn in...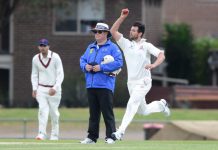 Although James Nanopoulos ran riot with the ball against a star stuttered Geelong side, Dandenong still face an uphill battle to claim victory next...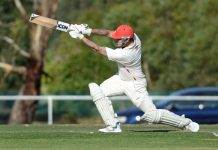 DDCA TURF 1, 2 AND 3 REVIEW – ROUND 2 (DAY TWO) TURF 1 As the year progresses, Springvale South captain Ateeq Javid is going to cause...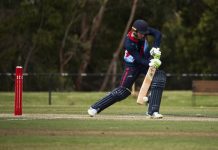 Every time Comrey Edgeworth thuds his Kookaburra bat into the wicket, turns his head over his left shoulder and looks at the bowler steaming...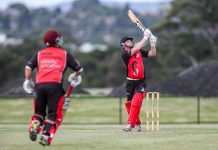 Matthew Cox is making a habit out of making monstrous scores in the shortest form of cricket. The Heinz Southern Districts favourite son – who...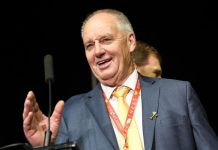 Sandown chief executive officer Greg Miller announced his retirement at the club's Annual General Meeting on Tuesday 22 October. Since joining Sandown Park in October...
Victorian Premier Cricket reporters NICK CREELY and TYLER LEWIS take an in-depth look at how Dandenong and Casey-South Melbourne are shaping up, as well...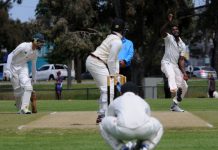 DDCA TURF 1, 2 AND 3 REVIEW – ROUND 2 (DAY ONE) TURF 1 Buckley Ridges are in pole position to push for an outright win when...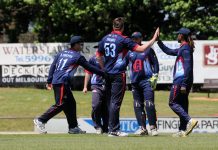 A disappointing weekend for Dandenong has the Panthers chasing the top eight heading into the red ball fixture this weekend. In both matches, the Panthers...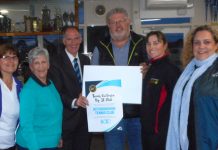 On Thursday 10 October, the Keysborough Tennis Club was presented with the Top 50 Club award for 2019 by Tennis Victoria. Ranking 39 out of...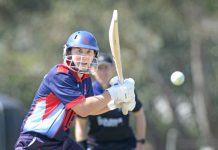 For Cameron Forsyth, cricket is a release away from an extremely busy lifestyle. But like all the Forsyth brothers who stand an imposing figure for...