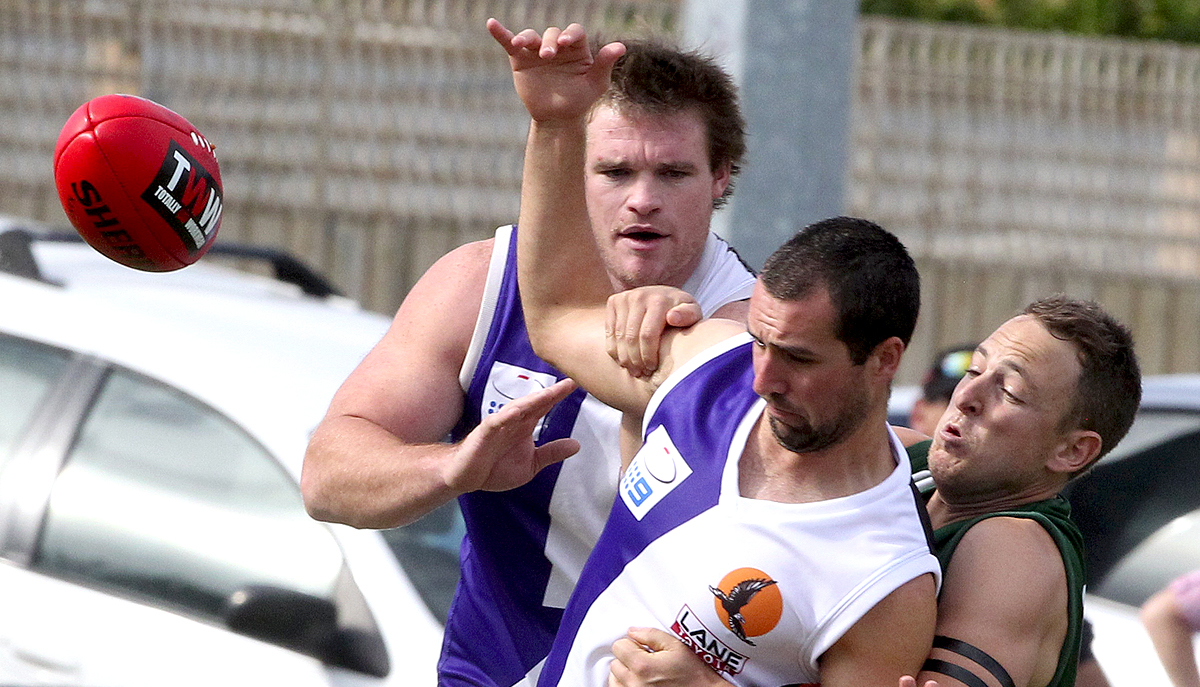 By ROY WARD
GLEN Waverley Hawks captain Sam Zikman considers his club lucky to get the chance to play against Mitcham in a special Anzac Day game at Central Reserve this Thursday.
The two Eastern Football League clubs will square off in the match for the first time after their club presidents first discussed the match two years ago with the Hawks, one of the league's emerging powers, battling one of its oldest in Mitcham.
Zikman said he hoped to the match would get a big following as it was one of only four EFL matches on Anzac Day.
He will urge his teammates to make the most of the big occasion which could also be a dress rehearsal for the EFL division 3 finals later in the year with a large crowd expected.
"We are certainly lucky to be given a game like this by the EFL," he said.
"When it's a stand-alone game and the only clubs in the division playing, you would hope it will be well supported and, if we can get into the finals later in the year, then we will play in front of similar crowds, so for a young side it will be a great experience."
Zikman said the Hawks would honour Australia's armed services before the game and were also proud to welcome supporters to their new home at Central Reserve.
"We are very aware of the sacrifices made by our armed forces in the past, it's a tremendous honour to play on what is their day," he said.
"It's is also great exposure for your club and a rare occasion when the focus is on us, because quite often it's on the division 1 and division 2 clubs and division 3 gets looked over."
Zikman said he expected a passionate, contested match between the two sides despite both teams coming off short turnarounds with both having played on Saturday.
"It will be very much a finals intensity," he said.
"Mitcham will be pumped up for the game. In these marquee type matches you always have to expect a hot tempo, especially early in the match."
As a first-year captain of the club, Zikman said playing on Anzac Day just enhanced his pride in leading his team on a major day.
With a major theme of Anzac Day being sacrifice, Zikman said some of his teammates had to sacrifice tickets for the Essendon v Collingwood AFL match to play for the Hawks.
"It caused a few of the boys a little heartache when they found out we had a game but once they thought about it, they prioritised playing for our football club," he said.
"Plus with the late game in New Zealand, we will all get our AFL fix after our match."
The Hawks will have an Anzac Day ceremony before play begins.
In the other EFL Anzac Day matches, Blackburn will host East Burwood at Morton Park, Doncaster East will play Donvale at Zerbes Reserve while in a twilight game Mooroolbark will host Waverley Blues at Heights Reserve at 5pm.
The Hawks will host Mitcham at Central Reserve, corner of Waverley and Springvale Roads, Glen Waverley on Thursday at 2.10pm.
For all the latest breaking news, stay with this website. Also, follow the Weekly at facebook.com/dandenongjournal or on Twitter @DandyJournal.